CPTnet
3 April 2015
COLOMBIA:  Be part of a true Colombian Peace Process!
Join Days of Prayer and Action | 17 & 18 May 2015
Tomorrow's Peace Starts Today! ¡La Paz de Mañana Empieza
Hoy!
Sunday, May 17, is a day of solidarity and prayer with
brothers and sisters in Colombia.  Worship
resources  are available here!  Monday,
May 18 is a day to take action  and call
for and end to the conflict and human rights abuses in Colombia. Organizer
toolkit resources available here!
Although the Colombian government has now been in negotiations
with the largest guerrilla group, the FARC, in Havana, Cuba for over two years,
Colombian civilians continue to bear the consequences of the war.  Last
year alone, more than 600 human rights defenders were attacked.  Fifty-five of those assaulted were
assassinated, and hundreds more were threatened in early 2015. 
Now more than ever we must commit to working with the
Colombian people so that people in power hear and implement the proposals for
truth, justice and reparations from victims of displacement and other human
rights violations as part of a long-term process for building peace.
Continue reading about some of the human rights defenders that CPT
Colombia is accompanying.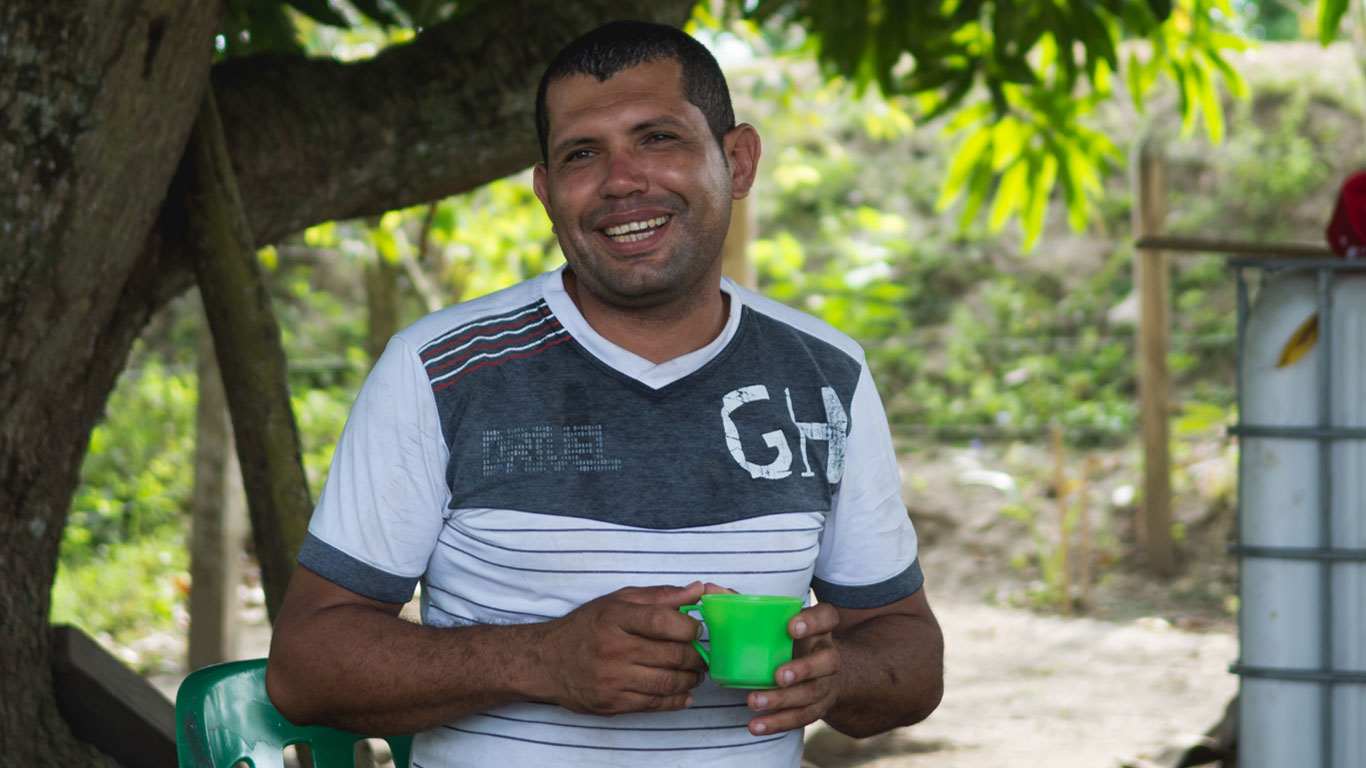 Human rights Defender Eric Payares of El Guayabo, Colombia