CPTnet
19 May 2018
COLOMBIA: "We are fighting the biggest monster, that is, the government."
by Caldwell Manners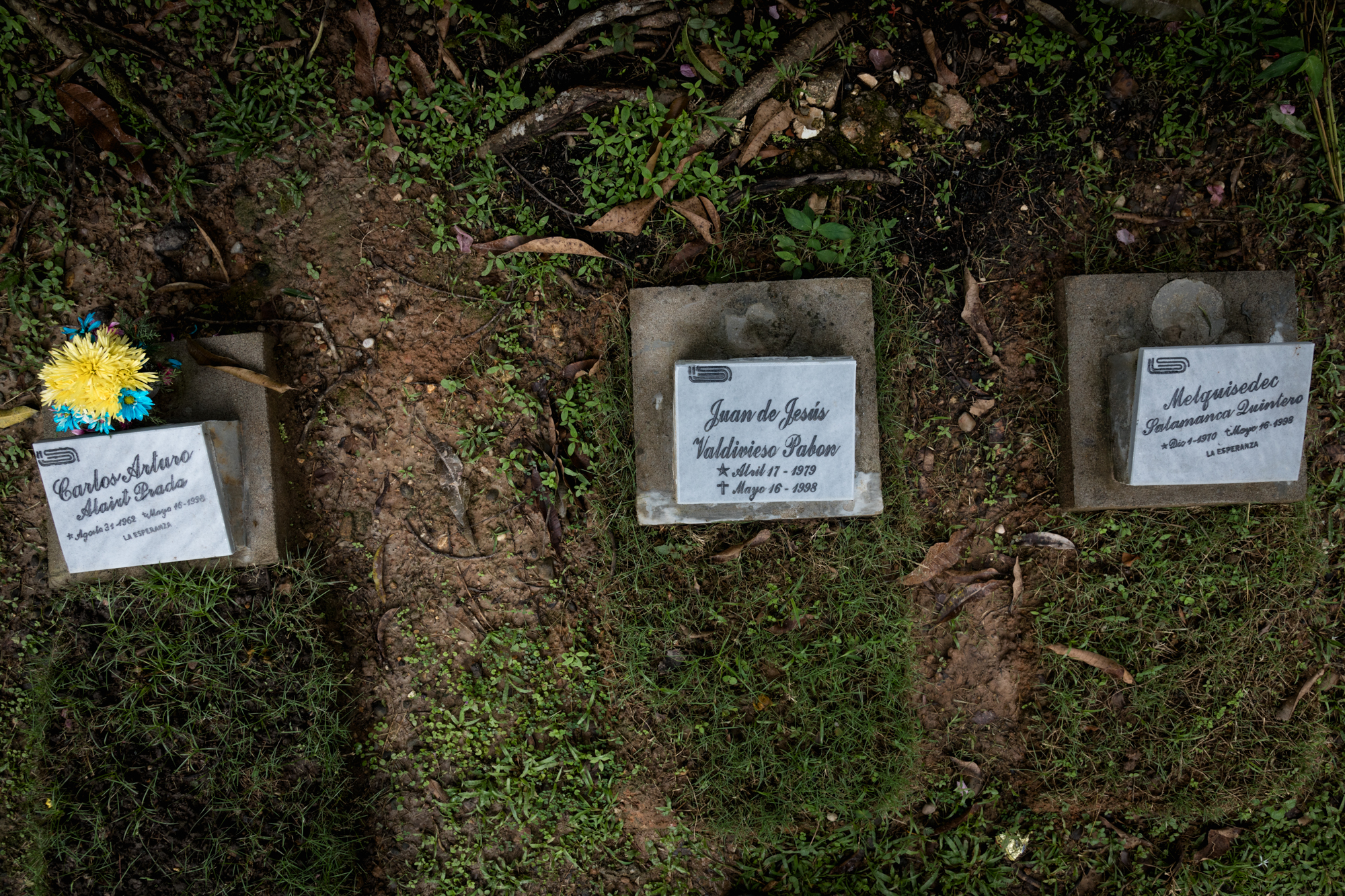 The diocese of Barrancabermeja provided the families of the victims burial plots, at the Garden of Silence cemetery, where eight of the returned remains
are buried. Photo: Caldwell Manners/ECAP
Luz Almanza, Jaime Peña and Rocio Campos have more in common than living around the same football field, the site of one of Colombia's most horrific massacres. On 16 May 1998, all three lost a family member. Their organizing in search of the disappeared and defiance of state impunity is what binds them.
In a little over an hour, in the southeastern Comuna 7 of Barrancabermeja, forty armed men — a mix of right wing paramilitary, police, state intelligence (DAS) and military personnel — killed seven persons and disappeared twenty-five. The United Self-Defense Forces of Santander and Cesar (Autodefensas Unidas de Santander y Cesar -AUSAC) a regional paramilitary group conducted a coordinated massacre to purge the city of guerillas and their sympathizers, in what marked the beginning of the paramilitary takeover of the oil capital.
To read the rest of this article go to the CPT-Colombia's website.