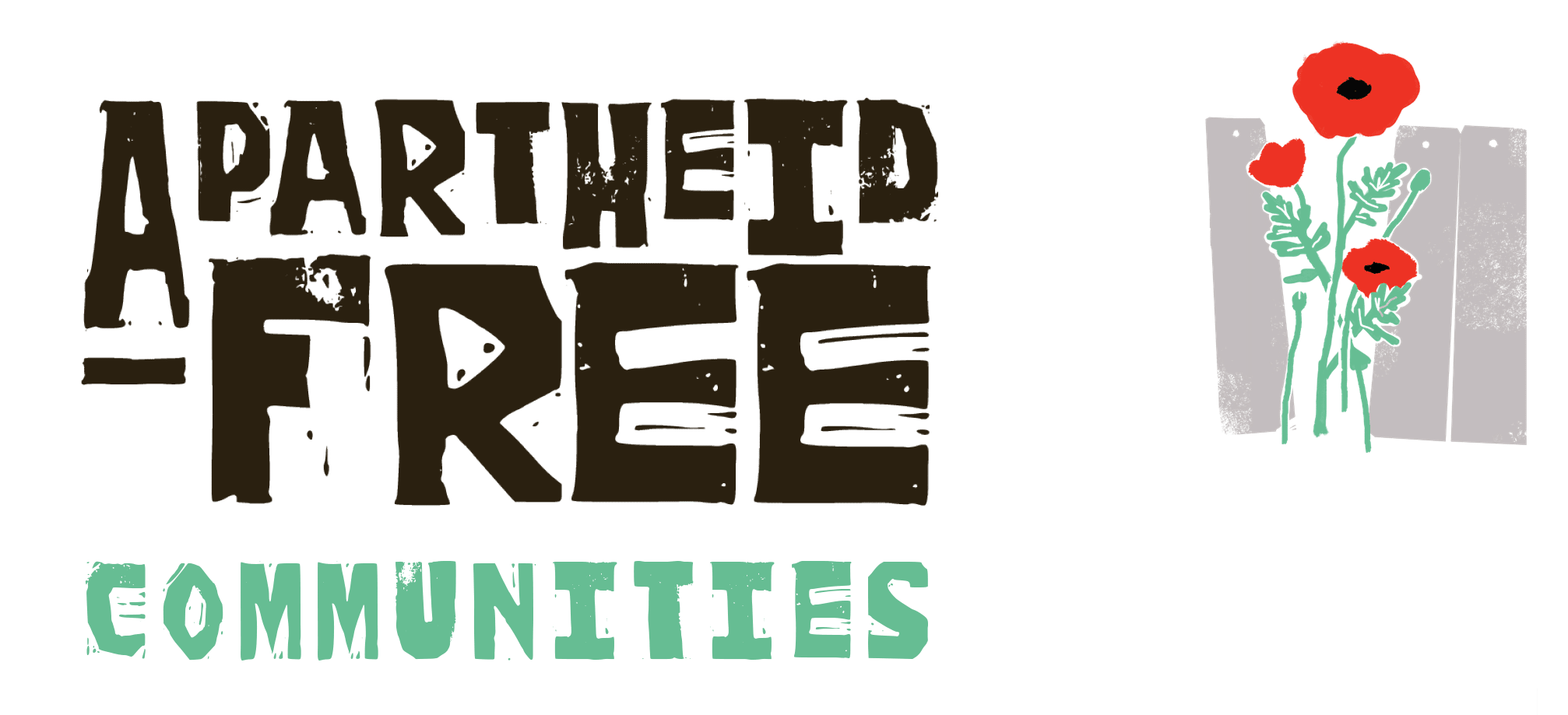 All people are equal and should be treated with dignity and respect
But for decades, the Palestinian people have faced Israeli settler colonialism and occupation enforced through racist and discriminatory legal regimes, forced displacement, blockade and movement restrictions, and systematic human rights abuses. According to legal scholars and the international human rights community, this situation constitutes the crime of Apartheid. It must end.
As people of conscience and loving communities, we stand in solidarity with the Palestinian people and their call for equal and full rights. Inspired by the struggle against apartheid in South Africa, we want to declare our own communities "Apartheid-Free."
Let's build an Apartheid-Free world, starting with our own communities: our faith congregations, cities, campuses, and workplaces. We need to educate ourselves and others about racist laws and state systems at home and abroad, and we want to ensure that our communities do not contribute to the maintenance of Apartheid regimes. Together, we can work to promote freedom, justice, and equality for all.
We took a renewed public pledge committing to resisting racism and apartheid everywhere, including withdrawing all support to Israeli apartheid. Will you join us in this pledge?
Our commitment to freedom, justice, and equality for the Palestinian people and all people
All forms of racism, bigotry, discrimination, and oppression; and
Ourselves an apartheid-free community and to that end,
To join others in working to end all support to Israel's apartheid regime, settler colonialism, and military occupation
We invite faith communities, congregations, and organizations as well as other communities of conscience to join us by signing the pledge to dismantle apartheid. If you are an individual, organize within your community to take collective action against apartheid.
The international human rights community agrees: Israel's treatment of the Palestinian people amounts to apartheid. Educate your communities about apartheid. Learn how it works, how it impacts Palestinian lives, and how it can be resisted.
Join the network of apartheid-free communities around the world. By taking the Apartheid-Free Pledge your community is committing to resist racism and apartheid everywhere and withdrawing all support to Israeli apartheid.
Live into the pledge and take action to stop apartheid. Join collective campaigns that ask institutions and corporations to step away from Israel's violations of Palestinians rights.