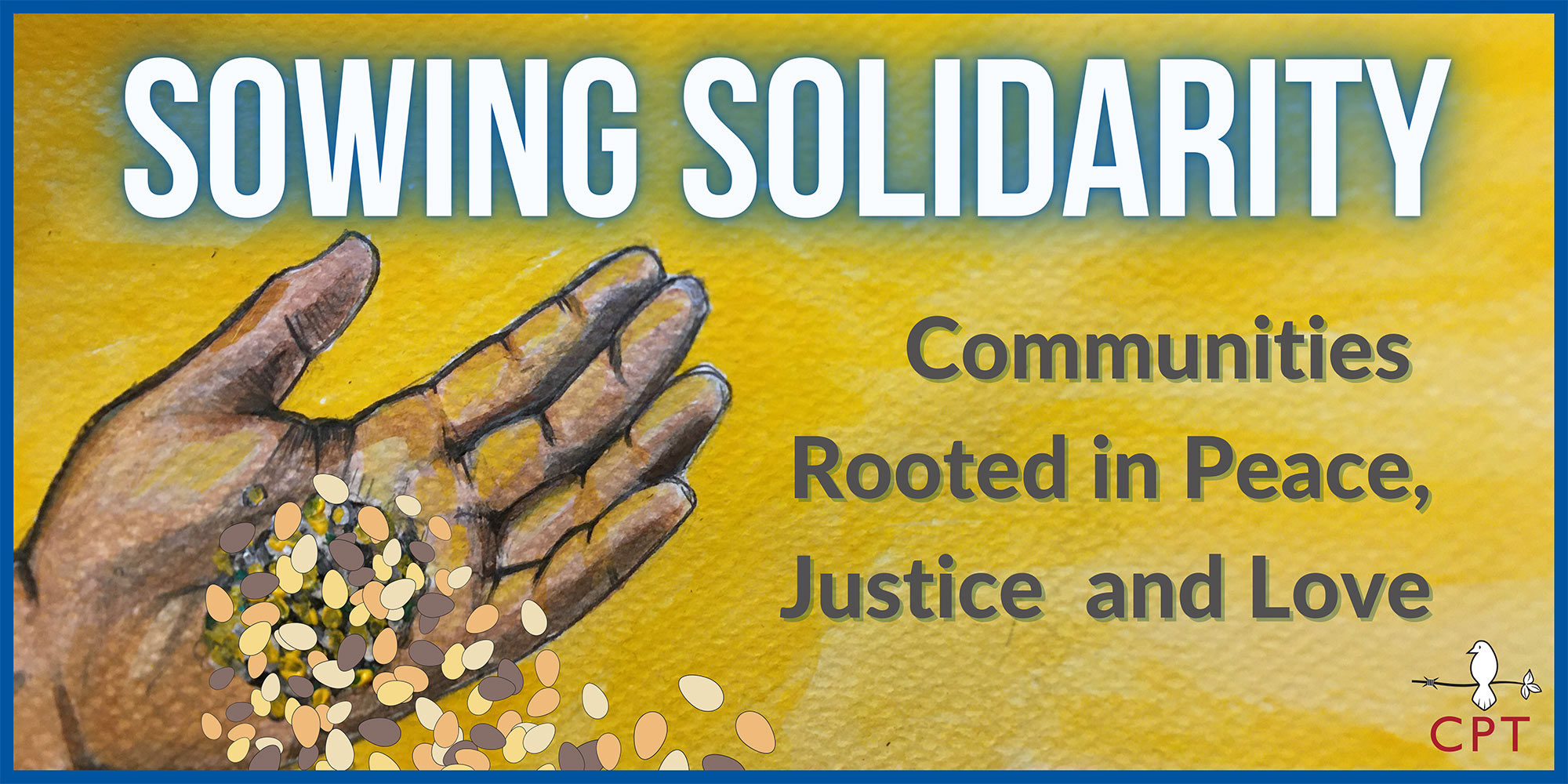 "Still other seed fell on good soil, where it produced a crop – a hundred, sixty or thirty times what was sown." – Mathew 13:8
The Easter season is a time of year when Christians around the world celebrate the miracle of Jesus's Resurrection. For CPT, the Parable of the Sower draws us to reflect this year on how Jesus nourished the foundations of community through acts of solidarity and active peacemaking. It reminds us that we too are called to create good soil for God's kingdom to flourish. 
This year CPT wants to honor how resilient farming communities in Colombia nourish strong foundations and sow solidarity in the face of violence and oppression. 
This Easter Season, CPT is providing faith communities with worship resources. We hope these resources will foster greater understanding and engagement with communities in Colombia and draw us into faithful discernment and loving action with one another. 
On the 4th Sunday of the Easter season, May 8th, we invite Christian leaders to commit their congregations to a Sunday service of Prayer and Action! 
This year's invitation:
We will explore how sowing solidarity can nurture thriving communities in our own contexts as well as around the world.
We invite congregations to learn about experiences of Colombian communities resisting violence and oppression and to commit to acts of solidarity. 
Registrants will also receive an invitation via email to attend a Meet & Greet on Zoom on May 8th at 2:00pm CT
The Meet and Greet is a wonderful way for anyone who took part in the day to to gather and reflect on the morning's learnings and insights. Is an open space for conversation and will include guests from the Colombian grassroots organization CAHUCOPANA. The Meet and Greet will be facilitated by members of the CPT Colombia Team.
CPT has gathered worship resources that focus on community and solidarity and ways in which we might strengthen connections rooted in Peace, Love and Justice. The resources also include simple and active ways to stand in solidarity with those struggling for justice in Colombia.