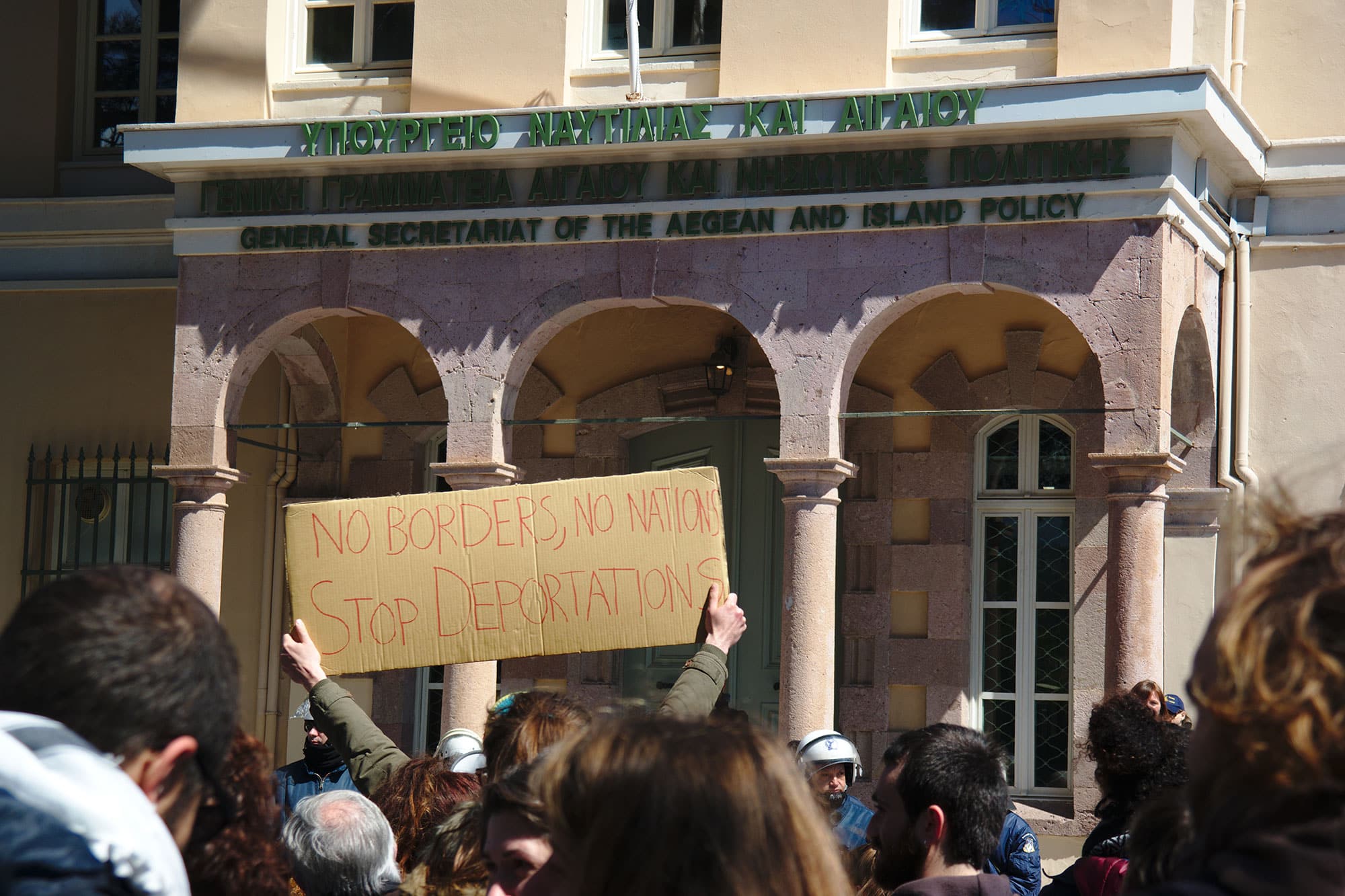 The island of Lesvos is a place known since antiquity. It has always been a crossroads of cultures and carries a rich and composite history. Lesvos is also where the European border regime has been experimenting with different border militarization methods to keep migrants away from the EU through confinement, scaremongering and illegal pushbacks.
Although Lesvos came into the international spotlight with the so-called "migration crisis" in 2015, migration has always been part of the island for the local population. Likewise, the struggles against the violent anti-migration policies of the EU and Greece have always been part of this place.
During the seven-day delegation, we will contextualize the situation of migrants in Lesvos into a more extensive geographical, historical and political framework by meeting with local activists, experts, representatives of networks, assemblies, organizations and individuals involved in the solidarity work with migrants.
The collectives and individuals listed above are involved in a wide range of activities challenging the structures of injustice on the island and in Europe. Some of their activities include the monitoring of trials against criminalized migrants, protests and actions against the illegal and deadly practice of pushbacks, organizing for equality and justice against Fortress Europe and joining struggles against the transformation of the island into an open-air prison.
We would love to have you join us to explore the cracks from which a world without the violence of borders is visible.
Language: English
Cost: 950 Euros.
The cost includes all housing, food and transportation in Lesvos. This cost excludes airfare and visa.
COVID Protocols: Read Protocol
Pay online here or send your check to:
For checks in Canadian dollars send to
Community Peacemaker Teams – Canada,
103 Bellevue Ave;
Toronto, Ontario; M5T 2N8
Canada.
For checks in U.S. dollars or other foreign currency, send to
Community Peacemaker Teams
at PO Box 6508;
Chicago, IL; 60680