Recipes from our Aegean Migrant Solidarity Team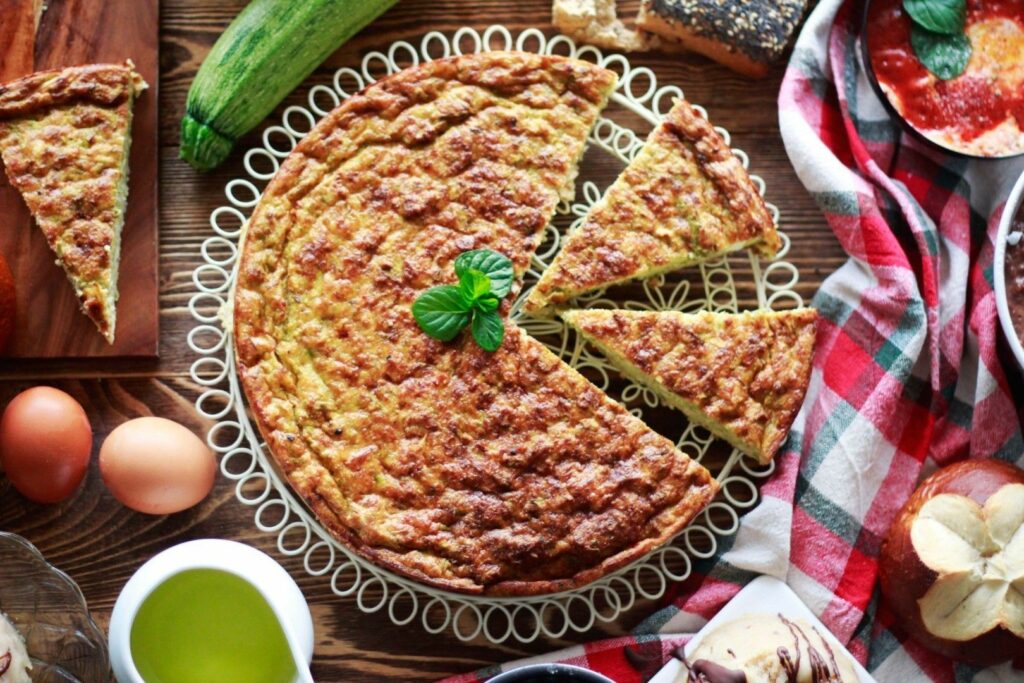 Sfouggato
eggs with zucchini
cooking time: 1 hr 15 mins
Ingredients
2 kg of zucchini
4 fresh onions
3 dried onions grated
1 bunch of mint
1 bunch of dill
½ bunch of parsley
10 eggs
300 g of grated feta cheese
150 g of Mytilene cheese
2 tbsp breadcrumbs
Salt & pepper
Olive oil
Directions
Wash and grate the zucchini. Salt them and leave them for a few hours to drain off their liquid. Squeeze the grated zucchini firmly with your hands to remove as much water as possible.

Add all the ingredients (except the eggs and breadcrumbs) along with the zucchini and stir.

Beat the eggs and add them to the mixture. Stir and add the breadcrumbs. Try to make the mixture as homogeneous as possible.

Grease a baking pan and sprinkle the base with breadcrumbs. Spread the mixture evenly.

Bake at 180 degrees in a preheated oven for about an hour until it turns golden brown.