CPTnet
14 December 2010 CPT INTERNATIONAL: 
Calls for expressions of interest in and nominations for CPT Personnel
Coordinator  

Christian Peacemaker Teams has a full-time opening for
a Personnel Coordinator.  ….

Responsibilities and needed qualities, experiences and
skills are listed in the job description below. 
Preferred start date April 15, 2011.  As
with all CPT positions, compensation is a stipend based on need.  The initial appointment will be for a period
of three years.  Preferred location for
the Personnel Coordinator to work is Chicago.

Persons with the required experience and skills who
have not been members of CPT are welcome to apply.  See www.cpt.org for background about CPT.  If chosen as the most promising applicant, an
individual will be invited to participate in a CPT delegation and month-long
training and discernment process prior to finalizing appointment to this
position.

CPT is engaged in an organization-wide process of
transformation to undo racism and other oppressions and is working towards more
truly reflecting the strong diversity of God's creation.  In discerning
among strong applicants, factors other than position-specific skills and
experience may be taken into account to meet these goals.  Members of aboriginal or racialized groups*
are encouraged to apply.

Contact Carol Rose, CPT Co-Director, at carolr@cpt.org with
expressions of interest, and nominations by January 12, 2011.  She will
respond with application materials.

Please share this message widely and to pray for God's
work through this appointment process.

*
Racialized and Aboriginal peoples:  This term is suggested by the Ontario
Human Rights Commission Policy and Guidelines on Racism and Racial Discrimination,
2005: "When it is necessary to describe people collectively, the term
"racialized person" or "racialized group" … expresses race
as a social construct rather than as a description on perceived biological
traits… other terms treat "White" as the norm to which racialized
persons are to be compared and have a tendency to group all racialized persons
in one category, as if they were all the same." There is currently no
consensus in CPT about what terms to use for people targeted and disadvantaged
by racism.

 

JOB DESCRIPTION for Full-time CPT Personnel Coordinator:

 RESPONSIBILITIES


– Coordinate and do the primary work
in the selection process for CPTers: respond to expressions of interest,
receive and review applications, check references, do interviews, make
recommendations, give leadership to the selection process before and during
training, follow up with those who finish training still in discernment.

– As a full member of the training
team, be present throughout trainings, lead selected training sessions and be
available as an alternate training coordinator.

– Manage selection processes for
interns in conjunction with Project Support Coordinators.

– Develop processes related to, and manage arrangements for stipend-eligible
CPTers' needs-based financial support, leaves, sabbaticals, and health
coverage.  Administer and approve applications to the Reservist Support
Fund

– Assure that personnel-related database
and hard copy files are kept up to date.  Receive and file results from reviews,
mid-stint check-ins, and feedback from delegation leaders and incorporate this
information into the development of training and other personnel processes.

– Manage
term renewals, changes of status and end-of-term support in coordination with
the Outreach Coordinator, Project Support Coordinators and Selection Committee.

– Coordinate collaborative development of personnel
policies and practices that support healthy people and just, loving
relationships in CPT.

– Collaborate with Project Support
Coordinators and others as they address turbulent times on team and serious
concerns raised regarding Corps members' capacities and behavior.  Bring together the relevant support team
members to discern processhttps://cpt.org/wp-content/uploads/IMG_0316-2.jpgnext steps addressing such concerns.

– Assure support is in place for the
biannual Christian Peacemaker Stipend Eligible Corps retreat.  Participate fully in the retreat.

– Be a member of the CPT Support
Team, which is tasked with caring for the whole "web" of CPT and the
connections among all the projects and constituencies through prayer and
action.  Participate in Support Team meetings and other gatherings. 
Engage in other CPT organizational processeshttps://cpt.org/wp-content/uploads/IMG_0316-2.jpgsupport teamwork including office-specific
shared responsibilities.  Spend some time on-site with project teams.

– Be a
CPTer.  Stay in touch with support community and develop connections for
support of CPT.  Represent CPT at
selected functions.  Stay current with
CPT work and community through CPTnet and internal listserve.

Accountability
for the personnel coordinator's work will occur through regular check-ins with
Co-Director (Operations) and a review midway every three-year term. 

NEEDED
QUALITIES, EXPERIENCE AND SKILLS (as demonstrated either in CPT work andhttps://cpt.org/wp-content/uploads/IMG_0316-2.jpgor
through other references):

Christian

–
Commitment to the nonviolent community of Christ, rooted in faith.

–
Commitment to seek God's will in work, worship, and decision-making

–
Commitment to faith-based Christian peacemaking and embrace of peacemaking that
grows out of other contexts.

–
Familiarity with CPT's sponsoring bodies and clusters of support, or a
willingness to grow in this area

Peacemaker

–
Experience andhttps://cpt.org/wp-content/uploads/IMG_0316-2.jpgor willingness to participate in nonviolent direct action and to
work in settings of lethal inter-group conflict

– Firm
commitment to the practice of nonviolent peacemaking

– Commitment
to, experience in, and highly developed skill in dismantling racism and other
oppressions, a high level of awareness of ways that various oppressions
intersect and sensitivity to the ways that oppressions function differently in
a variety of nationalhttps://cpt.org/wp-content/uploads/IMG_0316-2.jpgcultural settings

Team Member

–
Demonstrated interpersonal and cross-cultural skills; ability to listen and
share with sensitivity, tact, humor and humility

–
Demonstrated success in building and maintaining positive interpersonal
relationships

–  Awareness of self-care needs and
ability to set limits in a demanding work environment

– Ability
to navigate appropriately needs for both openness and confidentiality

– Ability
to take initiative and engage in good teamwork

Position Specific

– English
fluency essential.  Fluency in Spanish highly desirable.  Ability in
Arabic also desirable. 

– Proven
administrative and leadership skills, including the ability to organize and
prioritize competing demands, facilitate group processes, attend to both detail
and broad reality in both vision and relationships

–
Communication skills including writing, public speaking, and maintaining
relationships with people in many locations using ever-changing communications
technology

–
Experience in personnel support highly desirable.

December
2010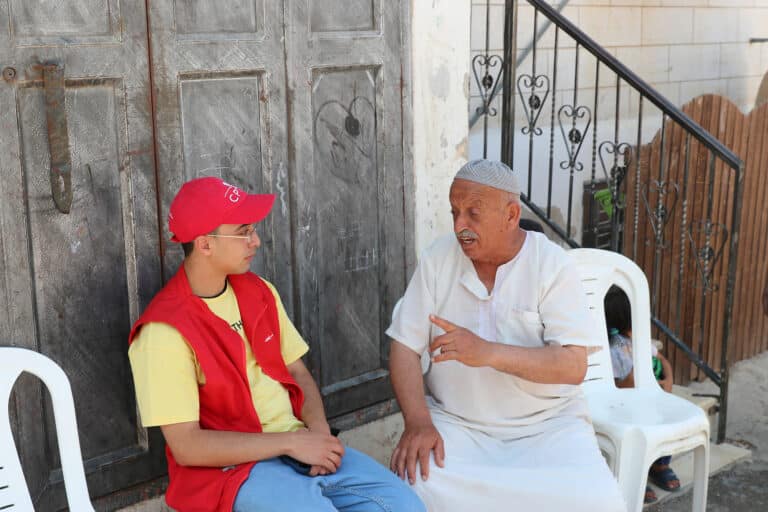 Settler violence hasn't stopped; in fact, it's increased since the start of COVID-19.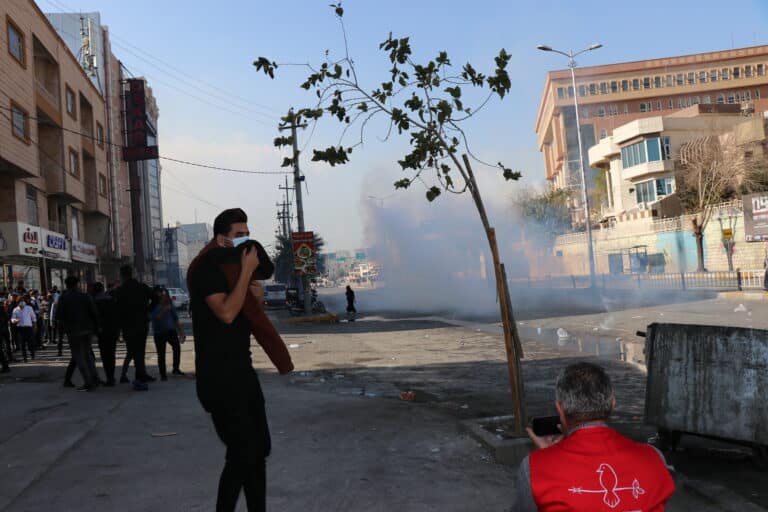 CPT has documented the arrest of 34 journalists and media staff in Iraqi Kurdistan between 1-7 August 2022.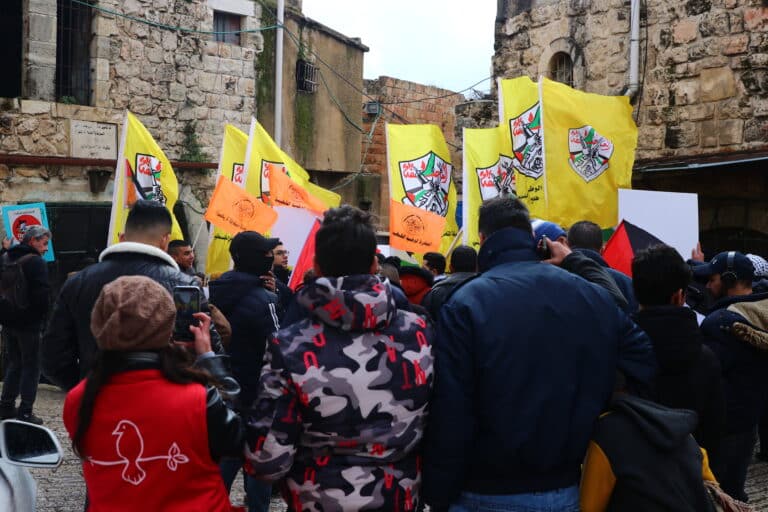 Teachers demand an increase in salary, respect and implementation of the agreements made in 2018, and support for their children.
Skip to content