CPTnet
26 May 2015

NIGERIA:  Church of the Brethren family
cares for fifty-two people displaced by Boko Haram
by Peggy Gish 
[Note: CPTer Peggy Gish has been working on a crisis team
for the Church of the Brethren in Nigeria.  This piece has been adapted
for CPTnet.  The original is available on her
website.]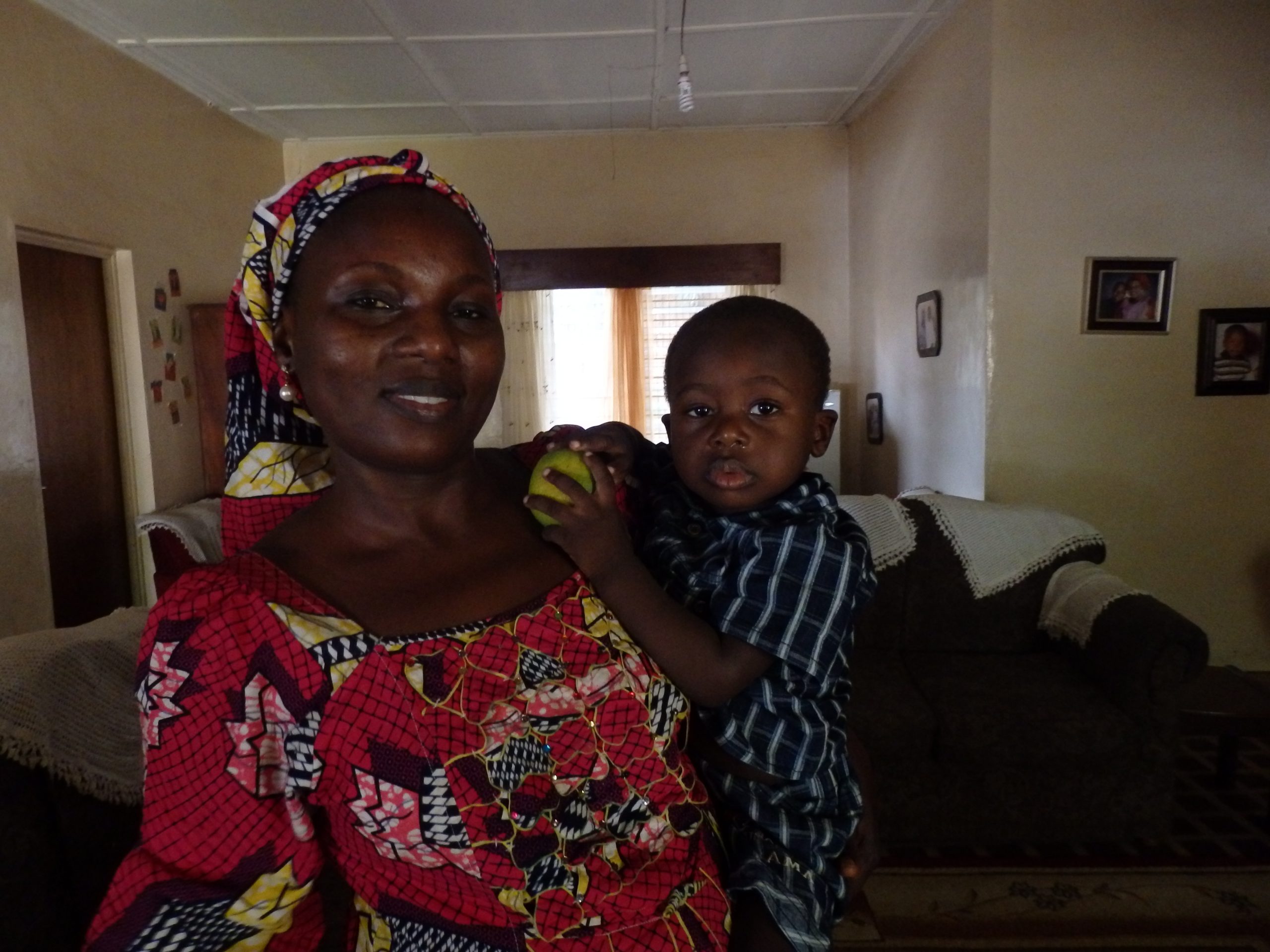 The room looked like any other clean and neat living room
this morning, yet at night, Janata said, it was full of women and young
children, sleeping on mats. Older children sleep outside in the back fenced-in
yard, and most of the men sleep outside under the trees and near other
buildings in the EYN (Nigerian Brethren Church) Headquarters compound in Jos.
Janata Gamache and her husband, Markus, currently care for, in their
home, fifty-two men, women, and children displaced by the violence of Boko
Haram.
Displaced families and individuals started coming to Jos and
other safer areas of Nigeria in large numbers in August and September 2014,
when Boko Haram attacked communities in Borno State in the northeast. This
number increased after Boko Haram started terrorizing areas of northern Adamawa
State, including the EYN Headquarters near Mubi, in the fall of 2014 and early
2015. When possible, displaced people went to live with relatives. Thousands
ended up in displacement camps, where the once self-reliant people found
themselves feeling dependent and powerless. Other displaced people camped
outside on the grounds of church buildings. But many EYN families, like the
Gamaches, opened their doors to them. In time, host families and congregations
helped some of them rent temporary dwellings in the area. EYN has also
purchased land near the cities of Jos and Abuja, where they are building
temporary houses for additional accommodation.
In Janata's household, cooking is done together in the back
yard, much of it in large pots resting on stones over a wood fire. All the
guests help with cooking, shopping, buying firewood, cleaning, household
repairs, and caring for the family's poultry business, though Janata organizes
and sees that it all gets done. "Of course the work has increased," she said,
with weariness showing in her eyes and voice. "We have to wash and sanitize the
rug, the bathroom and other areas more often to prevent illness." Buying large
quantities at a more economical price, and sharing one bathroom, for all of
these people, is very challenging. The Gamaches receive some funds and relief
supplies from the church, private donations, and from other NGOs, but what this
aid doesn't cover, they must supply from their own family resources.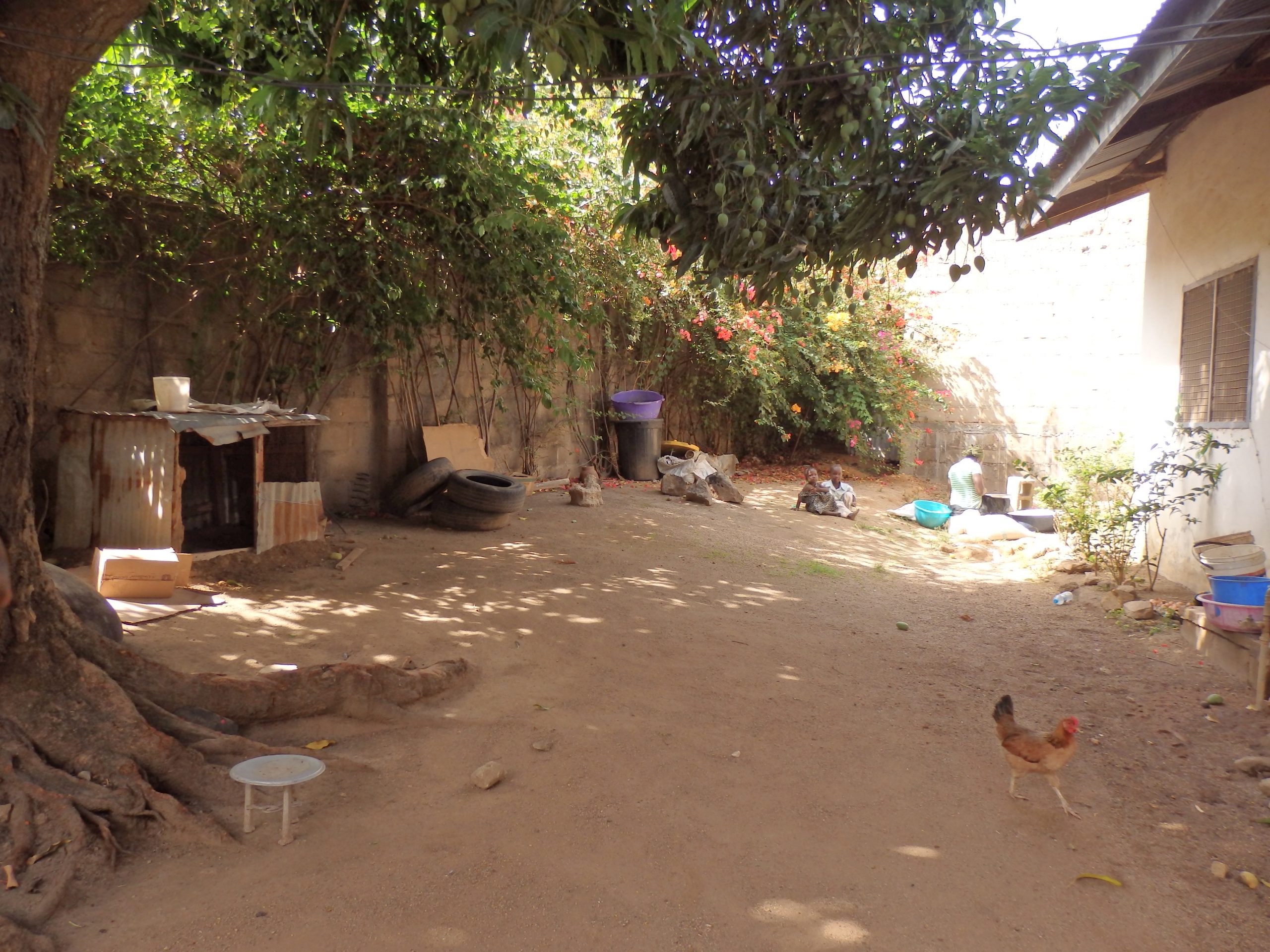 "With seventeen children staying here, it's hard to give the
three of my own children who are still at home, the kind of attention I want
to," she said. Fortunately during the day, most of the children are in school,
and some of the adults have found part-time jobs. "When it gets too noisy in
the evenings, I go outside, just to have some time of quiet.
With some of the areas in the northeast becoming more
stable and people starting to return to some of their communities, Janata
foresees her household gradually shrinking in numbers. But she is not expecting
their nuclear family to have their own space very soon. "We have not been able
to close our hearts to those in need," Janata said.  "It is our Nigerian
custom, but more importantly, it is what our faith asks of us—to care for
people who have lost their homes and family and have nothing.  And God is
our main source of help and strength."