CPTnet
22 November 2016
MEDITERRANEAN: Saint Paul and Saint Luke on Lesvos–a new light on the refugee crisis from a Christian perspective.
by Annelies Klinefelter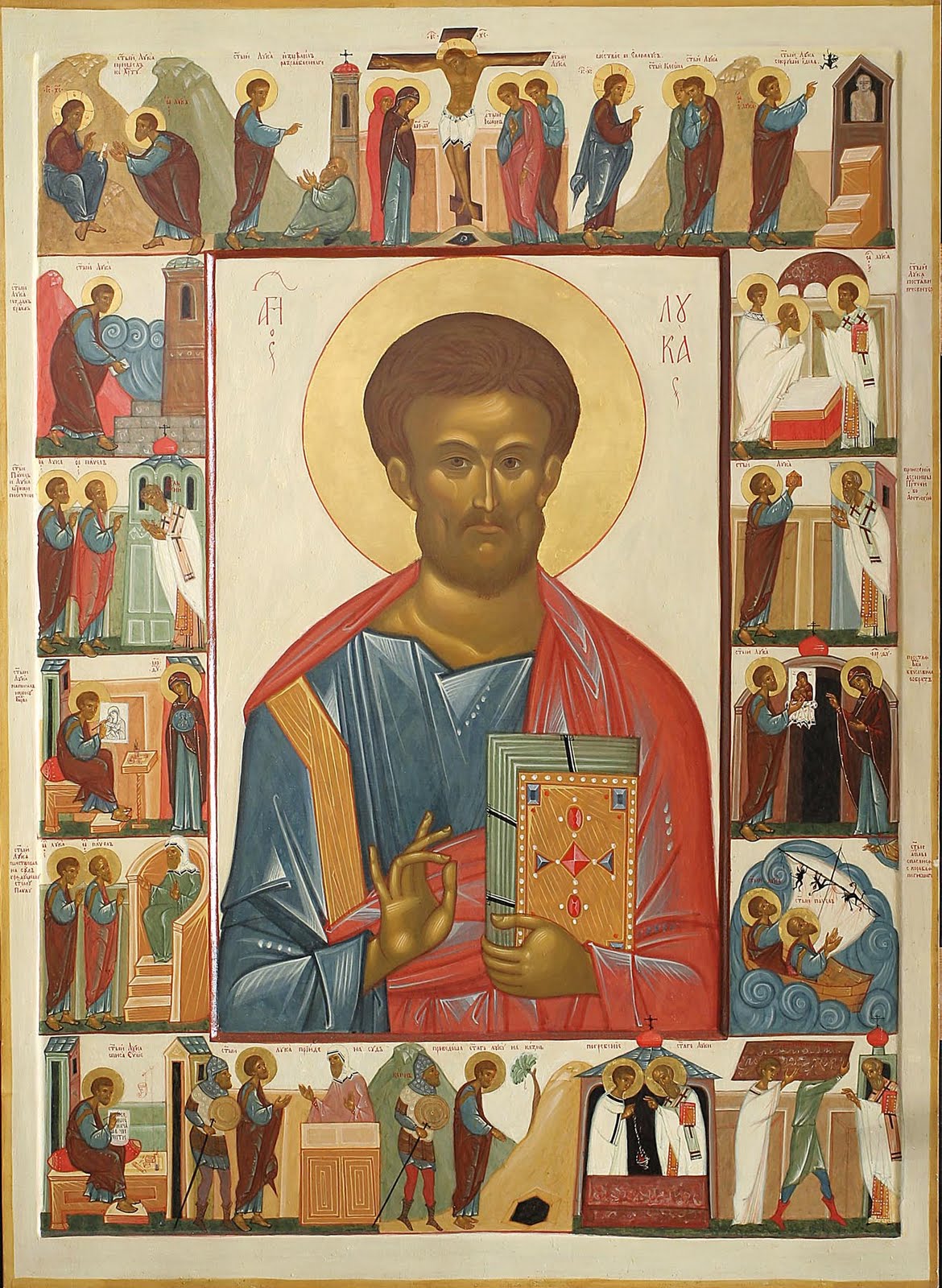 [Note: Klinefelter's reflection has been adapted for
CPTnet.  The original is available on the
Mediterranean
project's blog.] 
In 56 A.D., Luke the Evangelist, the Apostle Paul and their
companions stopped on Lesvos briefly on the return trip of Paul's third
missionary journey (Acts 20:14), having sailed from Assos (about 50 km away).
From Mytilini they continued towards Chios (Acts 20:15).
In 2016, Luke and Paul would have been picked up by
coastguard ships and denied entry. Paul was a Turk and Luke a Palestinian.
European governments now associate both of these nationalities with terrorism.
In the many thousands of refugees now on the island there
may be many Pauls and many Lukes.   They
would have to go through many months or years of applying and waiting in order
to enter. The authorities would see the message they were bringing as
revolutionary and unwelcome.  The
religious authorities and even the populace would not be happy with them or
their comments. "Love your enemy as yourself" and "treat others as you would
like to be treated" are not economically viable and practically not possible.
In today's world, Luke and Paul would have been sent back as illegal
immigrants, perhaps even tried as human smugglers.
The so-called Christian communities in Europe support the
closing of the borders to keep refugees out of their own countries. They let
Greece, France and Italy take the burden. They wash their hands in innocent
blood.
Is this the Europe I want and love?
Heck NO! I love Europe with all its diversity, but this
political business I find terribly hurtful and dehumanizing—for the refugees,
for myself and for my own community.
In their own time, Luke and Paul were welcomed as strangers
with all the geniality Eastern hospitality accords strangers.
Western hospitality does NOT exist.
The more I think and feel about this the more I am ashamed
to be a Christian in this world at this time. I know; Jesus says you will
always have the enemies around you. Still, I hoped that after 2000 years we
humans would have found a way to be human to each other, support each other's
talents and give each other the opportunities to develop and share them.
As I see centers like Moria, and to a lesser degree PIKPA, I
cry my eyes out and my warm heart feels cold as ice. How else can I deal with
this contradiction?
Jesus says: "Love your enemy and turn the other cheek." Does
this mean I must find a way to deal with the oppressing individuals and
structures? That I must go on, knowing that in my lifetime this problem will
not be solved?
Pharaoh dealt with the refugee problem by letting the Israelites
go under protest.
Will we find a Christian way to let the refugees from today
enter our communities and welcome their talents and gifts? Will we heal the
sick and feed the hungry and visit those in jail? Will we clothe the naked and
let them marry our sons and daughters?
In the present reality, European forces seem to say "no."
But I will not give up–I will continue to go the extra mile
as long as I can with the grace of God and the help of my companions.
May peace prevail on Earth.
CPTers on Lesvos may be entertaining angels or apostles unawares.  Can you help them in their mission?