We pray for the families who lost loved ones in mass shootings of the last two weeks in Canoga Park and Gilroy, California; in Brooklyn, NY; in Chicago, IL; in Chippewa Falls, Wisconsin; in El Paso, TX, Dayton, OH, and other locations.  We pray for the healing of physical and mental trauma for the injured and the survivors.  We pray for a healing of white supremacy in the United States—in the halls of power, in the media, in the education system—everywhere it has taken root, for racism is inextricably bound with current gun culture in the U.S.
We pray that legislators will care more about the safety of their constituency than about the money they receive from the National Rifle Association.
We pray that everyone in the U.S. will wake up from this long nightmare and agree that human lives are more important than guns.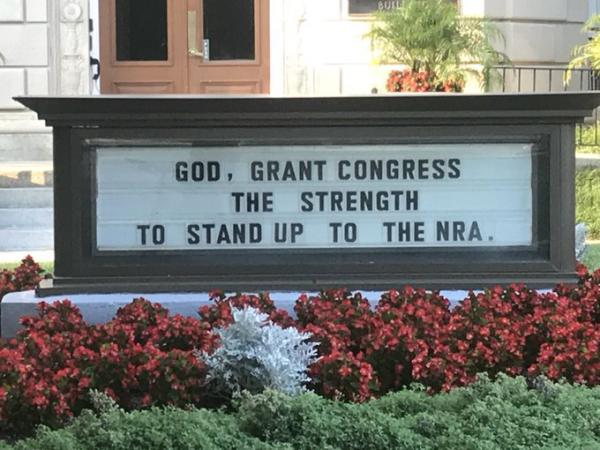 Seen by Michele Morgan on a bike ride and posted on her twitter account, @MHMorgan