Community Peacemaker Teams – Colombia
cptco@cpt.org
Community Peacemaker Teams condemns the assassinations of Jorge Tafur and Teofilo Acuña. On February 22, 2022, armed men assassinated Tafur and Acuña, leaders from the Southern Bolívar region of various processes such as the Agro-mining Federation of the South of Bolívar (FEDEAGROMISBOL), the Interdiologue Commission of the South of Bolívar, Center and the South of Cesar, The People's Congress, the National Agrarian Coordinator (CNA), among others. CPT had the privilege of accompanying and being accompanied by Tafur and Acuña in their process of fighting for a better future for the mining and farming communities of the Middle Magdalena region.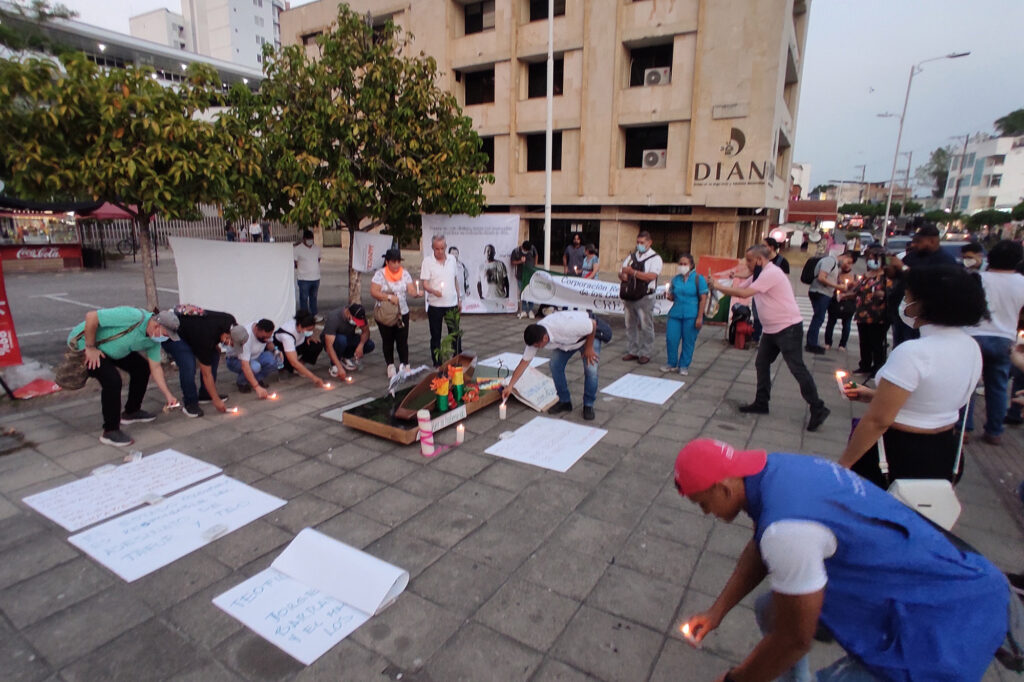 Tafur and Acuña were in the community of Puerto Oculto, Cesar accompanying a process to recover land taken by violence when armed men arrived at the house, camouflaged by the darkness of the night, and shot them dead.
We join our voice of pain and anger with all the voices asking for an end to violence and injustice. We demand an end to the massacre of social leaders in Colombia. The assassinations of social leaders and defenders of human rights and the environment continue. According to Indepaz, since the signing of the Peace Agreement in 2016, over 1,300 social leaders have been murdered. Twenty-five were killed in 2022 alone.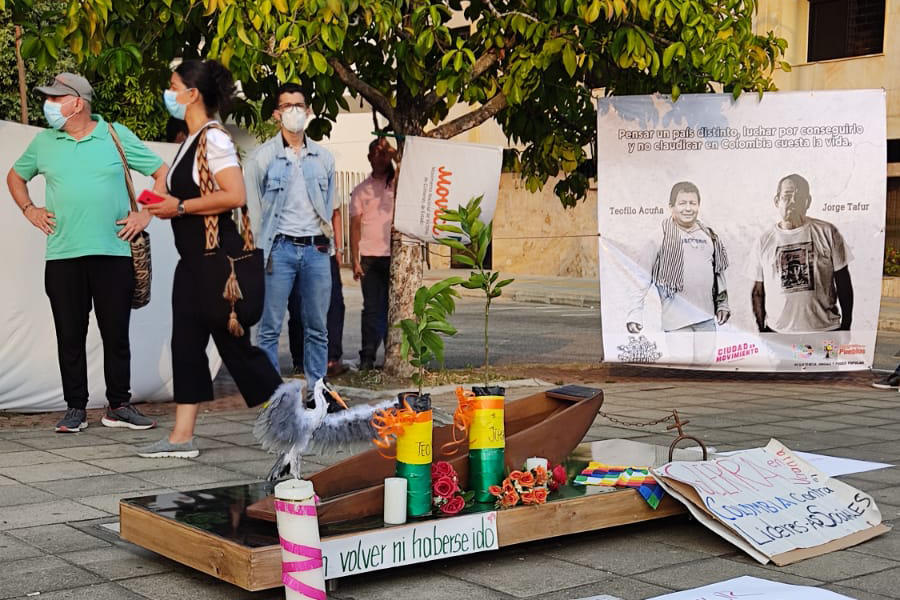 The land in southern Bolivar, where the two leaders began their struggle, cried out in pain when a few hours after the assassinations, early in the morning of the 23rd, a strong tremor was recorded with the epicentre in the South of Bolivar and was felt in the Middle Magdalena region.
The enemies of peace want to generate an atmosphere of terror. But like Teo and Jorge, we will continue with hope, resisting and fighting for a better future.
Dear Brothers, Jorge and Teófilo, Presente! Presente! Presente!