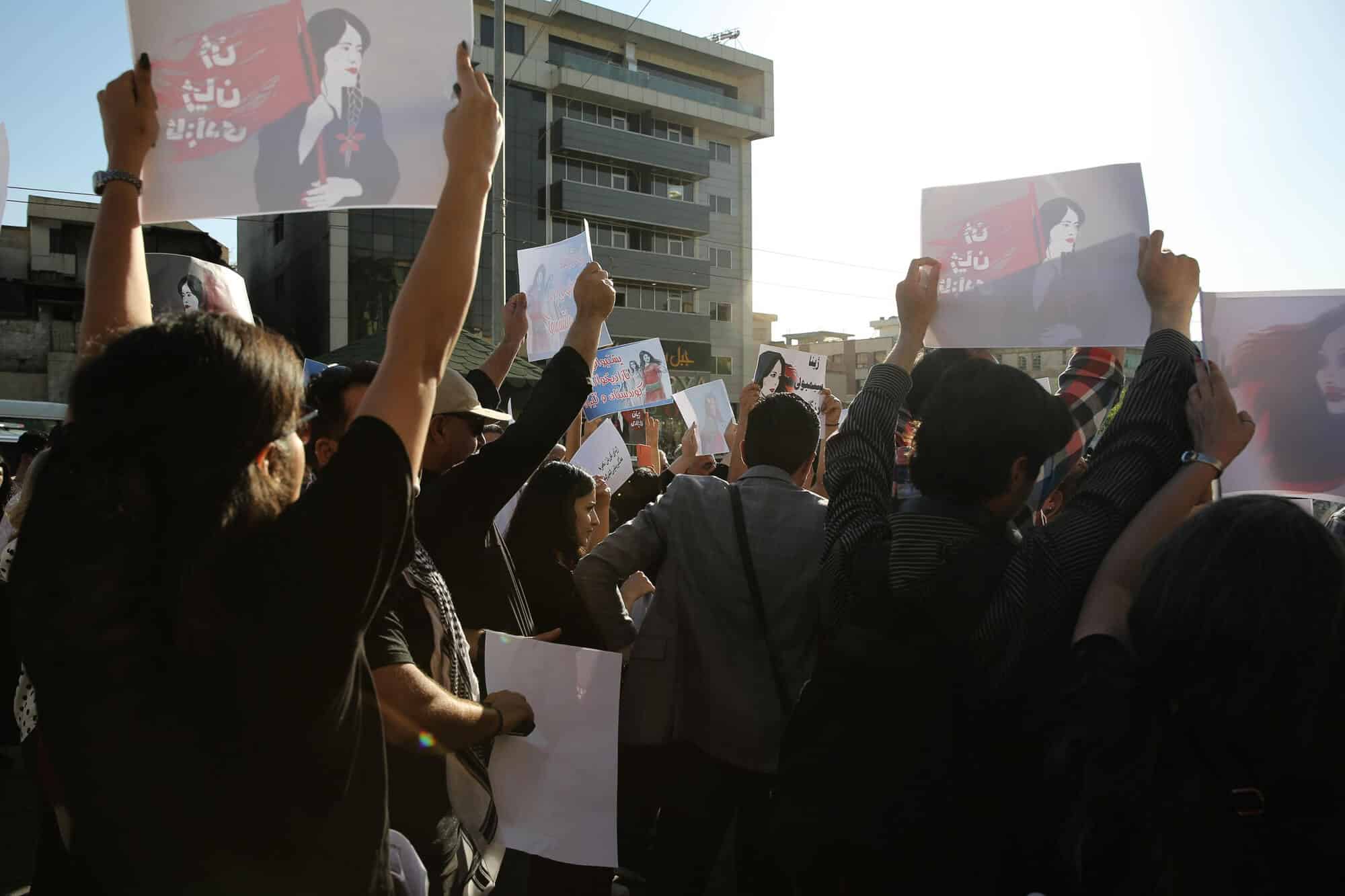 Delegation to Iraqi Kurdistan
The CPT Iraqi Kurdistan delegation aims to provide you with an overview of the Kurdish people's history, context, and resistance.
The delegation will be based out of the team house in Sulaimani, beginning with a few days of orientation to CPT team life and the team's work with partners across Iraqi Kurdistan. Over the first few days, we will meet with NGO partners and learn about Kurdistan's history and culture.
The delegation will then travel across Iraqi Kurdistan to meet families and visit villages targeted by Turkey and Iran's cross-border bombing. We will also meet civil society activists and journalists whose rights to freedom of expression are systematically silenced through orchestrated political efforts. We will also visit the recently released Badinan prisoners and their families, whom CPT accompanied during their imprisonment and trial.
There may be an opportunity for advocacy meetings with Iraqi and Kurdistan government officials and foreign consulate officials.
The final days of the delegation will be in Sulaimani, where we will debrief our experience and learning and prepare for the work of advocating for justice and amplifying the voices of partners in Iraqi Kurdistan.
Language: English
Cost: USD 1500.
The cost includes all housing, food and transportation in Iraqi Kurdistan, including PCR tests during the delegation. This cost excludes airfare and visa.
COVID Protocols: Read Protocol
Pay online here or send your check to:
For checks in Canadian dollars send to
Community Peacemaker Teams – Canada,
103 Bellevue Ave;
Toronto, Ontario; M5T 2N8
Canada.
For checks in U.S. dollars or other foreign currency, send to
Community Peacemaker Teams
at PO Box 6508;
Chicago, IL; 60680