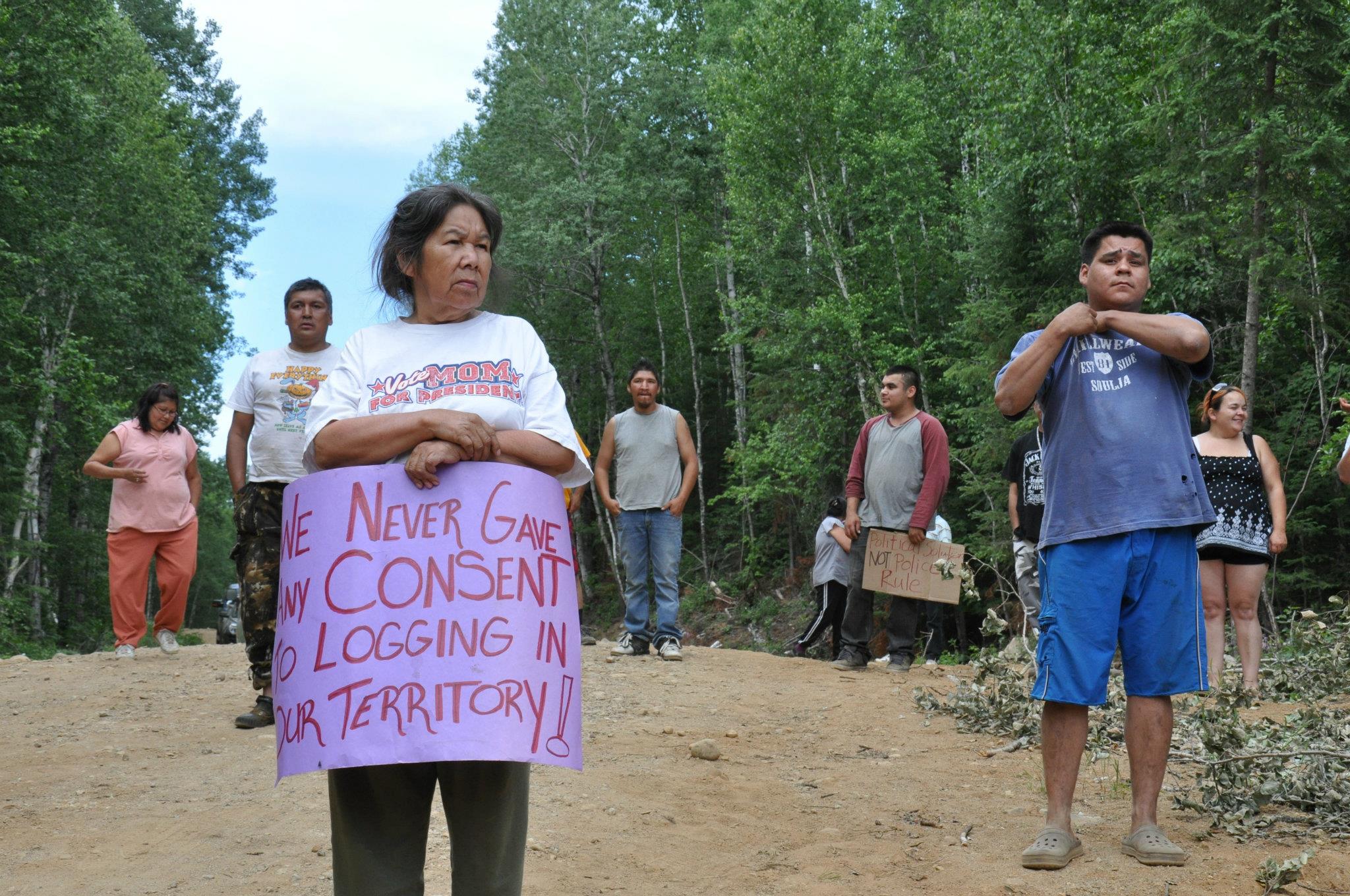 Delegation to Turtle Island
Unmasking and Dismantling Settler Colonialism
Treaty 1 and Treaty 3 Territory

For over twenty years, CPT has organized solidarity and peacemaking delegations to Treaty 3 territory in Northwestern Ontario, to the Asubpeeschoseewagong Netum Anishinabek (Grassy Narrows First Nation). CPT initially responded to the community's invitation in 2002 for nonviolent accompaniment of their blockade of clearcut logging without community consent. We continue to support Grassy Narrows as the community resists mining and logging proposals, and campaigns for reparations for mercury poisoning. While the pandemic put a pause on delegations, we are once again able to respond to the invitation from Grassy Narrows.

This delegation will do a deep dive into the historical and current realities of colonialism and explore ways we can get involved in the decolonization process. Through this delegation we will explore themes such as environmental racism, abolition movements, Indigenous solidarity, and methods of being an ally. In addition to visiting Grassy Narrows, we will spend time learning together in Winnipeg.
Language: English
Cost: CAD 1000.
The cost includes all housing, food and transportation during the delegation. This cost excludes airfare and visa.
Pay online here or send your check to:
For checks in Canadian dollars send to
Community Peacemaker Teams – Canada,
103 Bellevue Ave;
Toronto, Ontario; M5T 2N8
Canada.
For checks in U.S. dollars or other foreign currency, send to
Community Peacemaker Teams
at PO Box 6508;
Chicago, IL; 60680