CPTnet
6 April 2011
COLOMBIA:
Las Pavas community returns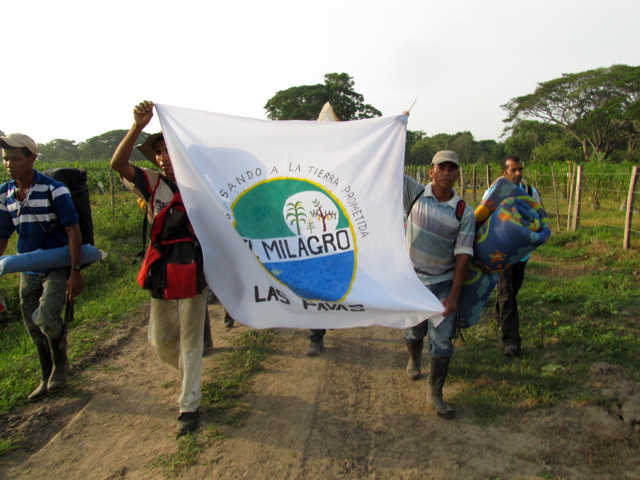 Monday
morning, 4 April, the community of Las Pavas exercised their right to return to
their land.  Though anxious because
of threats directed at community leaders and the news that the police were
gathered ahead, approximately twenty families of the originally displaced 123
walked for two hours with their belongings in hand to the land from which National
Police and a police riot squad forced them out nearly two years ago, in July
2009.  International and national
groups are accompanying the community, including CPT.
 The
police offered no resistance.  The
community has begun building houses and planting crops.
 Actions
in solidarity with Las Pavas took place in Bogota (Colombia), New Orleans (USA),
Toronto (Canada), Berlin (Germany), and London (UK) among other places.
 CPT
Colombia gives thanks that the community returned without encountering
violence, but team members continue to ask for your prayers and support during
this transition.