CPTnet
29 February 2012
COLOMBIA: The Valley of the Shadow of Death
–by Stewart Vriesinga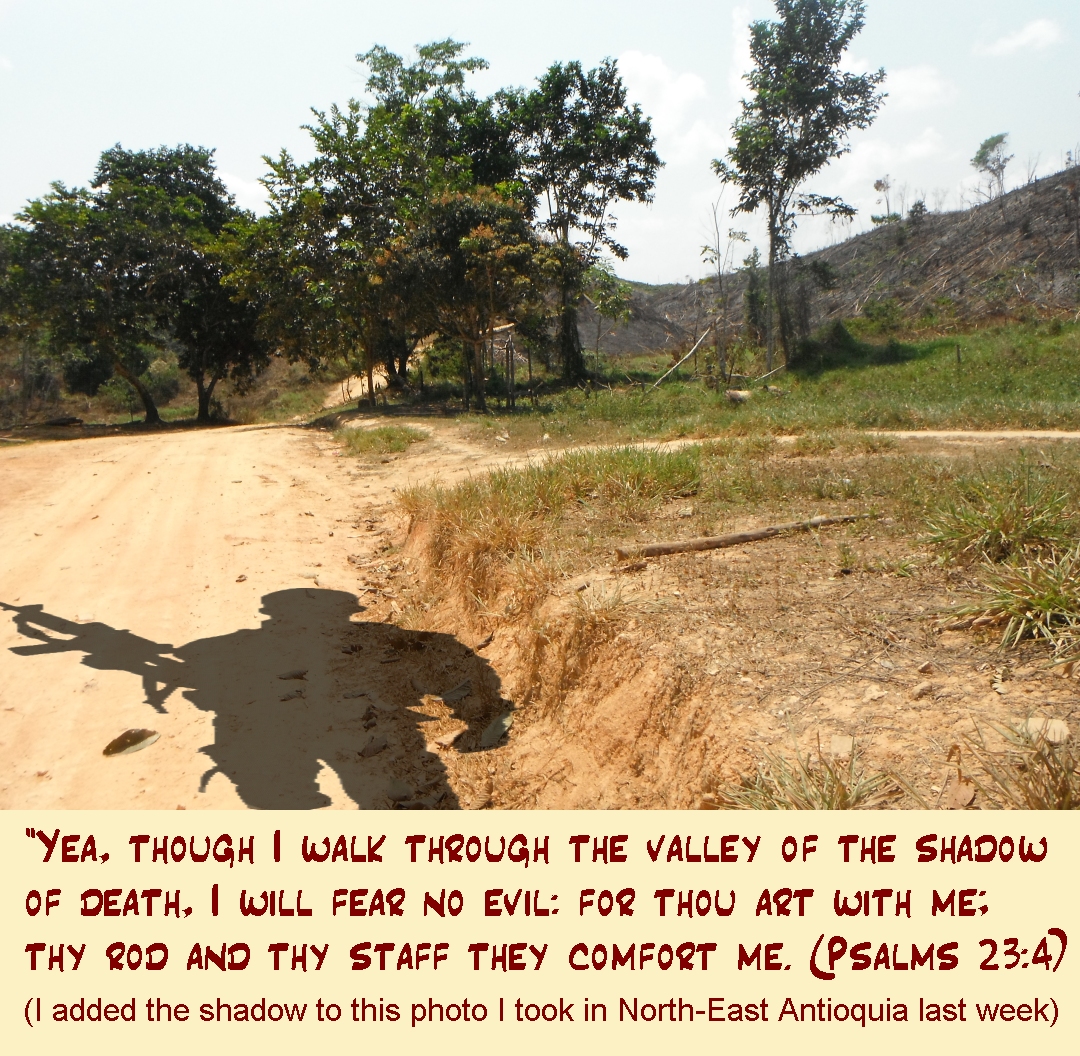 Even when you don't actually see them, the paramilitaries
cast a long shadow.  When we were
traveling this road in North-east Antioquia last week my teammate Gladys and I
didn't actually see any paramilitaries.  At least we don't think we did.  We aren't too sure about the two guys on a motorbike we saw
on our way into the region.  We,
along with about fifteen other passengers were traveling in a small jeep when
two men on a motorbike raced ahead of us.  When we rounded the next curve
they were there waiting for us.  The
passenger had dismounted and was studying the passengers in our vehicle
intently.  We didn't see a gun, but
others in the jeep say they did.  In
any case, Gladys and I were not the only ones who felt ill at ease; a local
woman traveling with a young child was visibly shaken.  Gladys tried to calm her and offered her
some water.
 At the time of the incident Gladys and I were on our
way into the interior of North-east Antioquia at the request of CAHUCOPANA—a
local partner and grassroots human rights organization.  Its members had asked us to accompany
some campesinos who wanted to travel into the city of Remedios to file a
complaint with governmental authorities against some human rights abuses and
threats the campesinos had received.  Because of the risks involved, they would not make the trip
from their homes to the interior of Remedios without accompaniment.  They told us that the risk would be
greatest on the return trip back to their homes in the interior; the direction
Gladys and I were going at the time of the motorbike incident.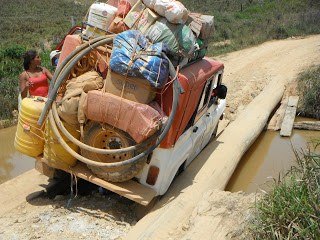 Apart
from the punishing jouncing and bouncing four-hour trips in the over-crowded
and overloaded jeeps down near impossible roads, the accompaniment went
smoothly.  Gladys and I had arrived
in Remedios on Saturday, entered the zone on Sunday, and by Thursday, we were
ready to make the twelve-hour trip back from Remedios home to Barrancabermeja.  Praise be to God that this time the long
shadow cast by the paramilitaries only caused terror but did not result in
anyone's death.