CPTnet
3 May 2011
COLOMBIA: Are you a Doubting Thomas? Join our delegation to Colombia, 12-25
July 2011.
So often we cannot fathom the dire consequences of wars in
faraway places: Iraq, Afghanistan, Syria, Colombia. The tentacles of militarism
reach into people's everyday lives in these countries, making simple tasks
dangerous.  Meanwhile, people in
affluent countries can spend days, weeks, months, years without experiencing
what war feels like but still benefit from the resources in places torn by
conflict. Like Doubting Thomas, we say, "Unless I see the mark of the
nails in their hands, and put my finger in the mark of the nails and my hand in
their sides, I will not believe" (John 20: 25). We can live our whole
lives like this—intentionally covering our eyes not to see the ugliness of war.
But Jesus calls us out of our blindness.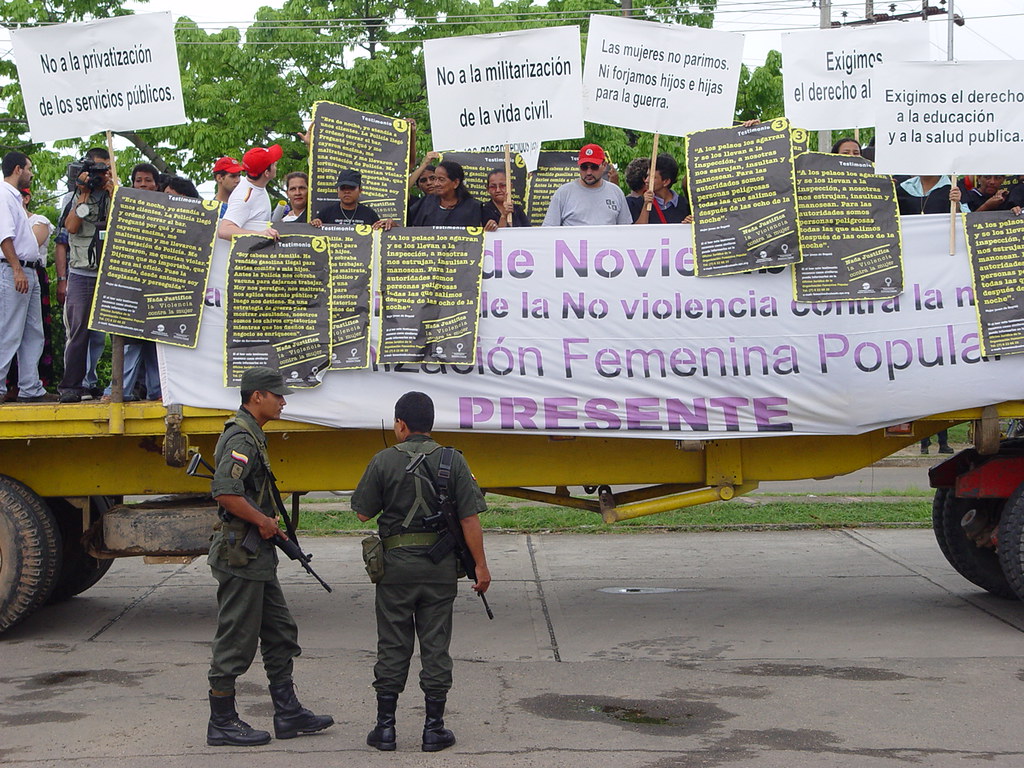 Public Action by the
OFP
The United States has given billions of dollars in military
aid to Colombia, which has been used to perpetuate violence that has no end in
sight. Not surprisingly, women endure the worst of this fifty-year conflict's
violence. They make up a majority of the five million displaced peoples in the
country. They are victims of sexual violence and rape by the armed groups. They
struggle harder for food security and fair wages than men do.  
This July, CPT Colombia is hosting a delegation focusing on
the experiences of women in this war. Delegates will participate in the forty-year
anniversary celebration of our partners in the Popular Women's Organization
(OFP). The OFP is a grassroots women-led initiative that focuses on female
leadership, programs of social uplift, supporting victims of domestic violence
as well as resistance to war. Delegates will also visit women leaders in the
region and explore what it means to live as a woman in the midst of armed
conflict. 
Come to Colombia in July with CPT; see the marks of the
nails in her hands and put your hand in her side. And believe.
Fundraising expectation: $2500 US / $2600 Canadian, which
includes round-trip airfare from a designated U.S. or Canadian city. Those
planning to travel from other countries, contact the CPT office.  
There is a small fund available to assist those interested
in an international delegation who live with significant financial hardship.
Please ask for more information.  
To learn more about delegations, click here.