CPTnet
14 February 2014
AL-KHALIL: Israeli soldiers arrest 15-year-old boy.
At about 2 in the afternoon on  February 14 Israeli soldiers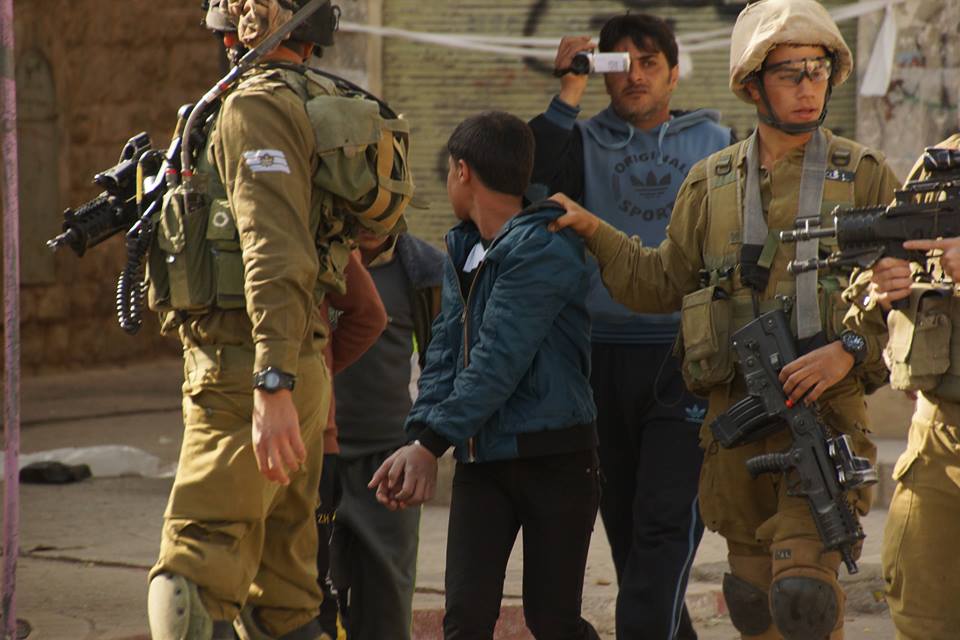 arrested a 15-year-old boy on New Shalalah street during clashes in Hebron .  A group of 8  soldiers handcuffed him in the street and walked him into the military base at the entrance to the old city.  The soldiers told internationals that they were arresting the boy because he was holding stones.
According to a report by the Ministry of Prisoner's Affairs in Ramallah, Israeli forces arrested 900 children during the past year.  180 children under the age of 18 are currently detained in Israeli jails and in Ofer, Megiddo and Sharon prisons.
Children in Israeli detention are often tried in adult military courts and incarcerated in adult prison populations, in clear violation of international law.