CPTnet
20 March 2014
Las Pavas writes to
President Santos regarding continued attacks on their community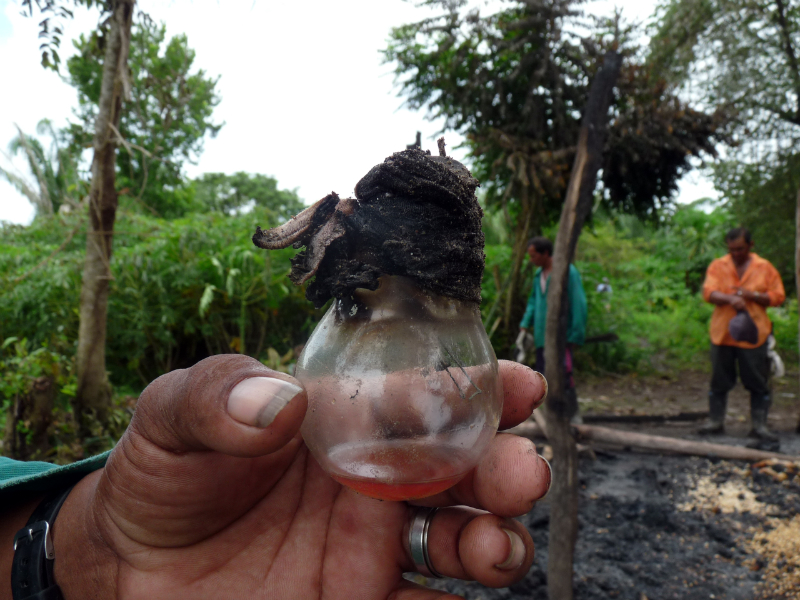 The
Farmers Association of Buenos Aires (ASOCAB) yesterday delivered a
letter
to President Juan Manuel Santos summarizing the continued attacks and
threats
received by the community of Las Pavas.  They appealed to him,  "Mr.
President, you have shown your commitment to victims.  By virtue of this
commitment we come to
you, with the hope that the State would indeed act in our favor and
avoid the
repetition of incidents that victimize us."
The community restates their commitment to "peacefully insisting"— despite
attacks by palm oil company, Aportes San Isidro´s armed security—that the law
provides the means to their complete ownership and right to the land.  In spite of winning the National Peace
Prize in November and being re-recognized by the government agency that
manages  reparations to victims, Unidad Nacional de Atención y Reparación
Integral a las Víctimas, the attacks and threats against the community
continue.
As recently as 6 March, at 7.15 pm, under the cover of complete darkness,  the palm oil company's guards threw bricks
into the living areas of homes and onto roofs, creating dents.
See reflection on the damage caused by the palm oil industry
written by Parwen Aziz, who is currently participating in the Christian Peacemaker Team training in
Iraqi Kurdistan.