Prayers for Peacemakers, May 14, 2014
Pray that the Colombian government will fulfill its
agreements with small-scale farmers who went on strike in April and May and
not pursue a divide and conquer strategy as happened during last year's
agrarian strike.
Epixel* for 18 May 2014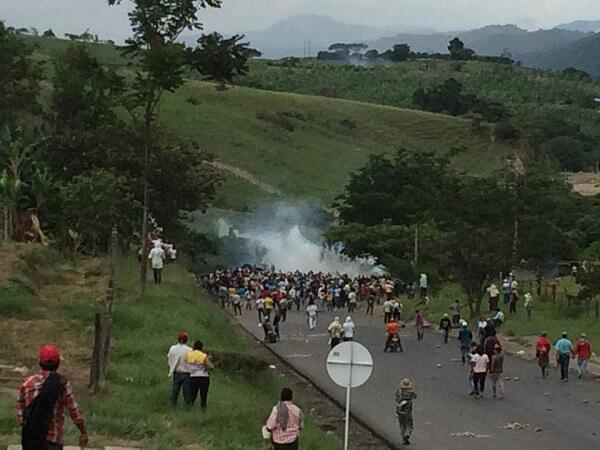 My times are in your hand; deliver me from the hand of my enemies and persecutors. Psalm 31:15
Farmers in Suaza-Florencia are attacked by Colombian National Police 2 May 2014 photo
@AntonietaCano
*epixel: a snapshot-epistle to the churches related to and appearing
with a text from the upcoming Sunday's Revised Common Lectionary
readings.