Prayers for Peacemakers June 25, 2014
Pray that now Colombians have re-elected Juan Manuel Santos,
he will follow through, via negotiations with the FARC and ELN guerilla groups, on his commitment to end the decades-long civil war in
Colombia.
Epixel* for Sunday June 29, 2014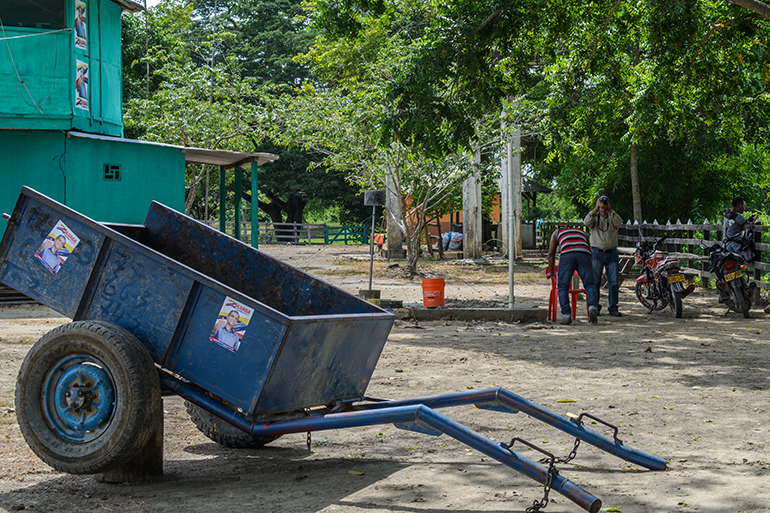 Election posters of candidate Zuluaga, who would have ended negotiations, at the Las Pavas farm with palm oil corporation
Aportes San Isidro security guards/ Las Pavas community harassers in the background.
"The prophets who preceded you and me from ancient times
prophesied war, famine, and pestilence
against many countries and great
kingdoms.  As for the prophet who prophesies peace, when the
word of that prophet
comes true, then it will be known that the LORD has truly sent the
prophet."
                                                                                                                      Jeremiah 28:8-9
*epixel: a snapshot-epistle to the churches related to and appearing
with a text from the upcoming Sunday's Revised Common Lectionary
readings.