Prayers for Peacemakers September 25, 2014
Pray for the refugees and migrants caught up
in the Greek court system, where they do not receive even the semblance of a
fair hearing.
Epixel* for Sunday, September 28, 2014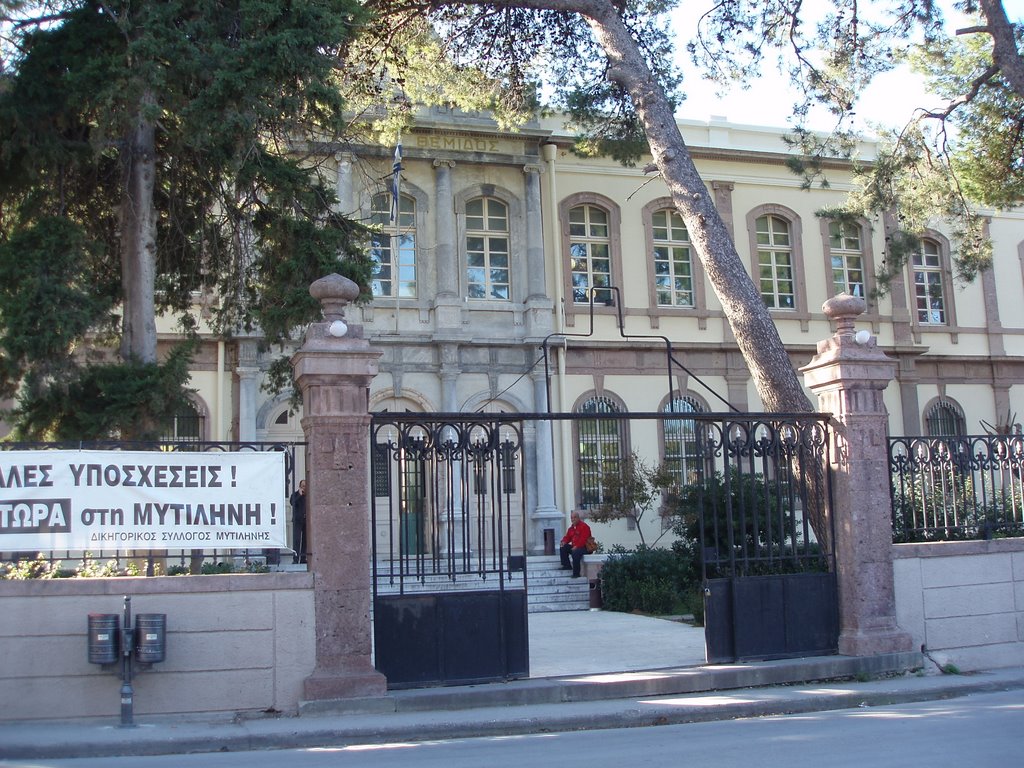 Court in Mytilene, Lesvos
If then there is any encouragement in Christ, any consolation from love, any 
sharing in the Spirit, any compassion and sympathy,  make my joy complete: be of 
the same mind, having the same love, being in full accord and of one mind. 
Philippians 1:1-2
*epixel: a snapshot-epistle to the churches related to and appearing with a text from the upcoming Sunday's Revised Common 
Lectionary readings.