CPTnet
22 December 2015
IRAQI KURDISTAN: October-November 2015 newsletter
Turkish warplanes intensify bombardments, farmers flee their village homes
As Turkey spirals into more intense internal violence, not shying away from bombarding even "its own" Turkish/Kurdish towns with artillery shells, its attacks against Kurds in Iraq also intensify. On the night of 21 November, Turkish warplanes bombed mountain slopes overlooking the Shawre valley. Shawre's fertile soil sustains more than 30 villages and a larger town, as well as contains many treasures including sites dating to times far preceding Islam. The beautiful village of Gullan, that many CPT members, delegates and supporters know so well, lies in the upper parts of the valley, and dangerously near the bombarded sites. CPT visited the area on 26 November and met with three families who heard and saw the rockets hit meadows just over their village and fled their homes in fear of being hit in another attack. CPTers attempted to document one of the bombed places but were strongly advised by the armed forces not to go there as the warplanes could return at any moment. In the last two decades, Shawre has been considered as an area safe and free of Turkish airstrikes. During an overnight stay in Gullan, CPTers could hear the murmuring sounds of jet fighters flying around and towards the more distant Qandil mountains.
One of the displaced shepherds, who worked also as an assistant at a local school, told CPT: "A few days ago, Turkey shot down a Russian airplane for a supposed violation of their borders. Turkey shows how much they care about borders, by bombing us, more than 100km (60 miles) far away from their territory."
CPT partners with civilian communities that face displacement and fear from Turkish attacks. To amplify their voices, CPT made a short video about the bombing of Zargely village (see below), in which five civilians died and twelve others were wounded. CPTers met with a displaced Zargely family in Warte, shared the video with them, and learned how deeply their children continue to struggle with the experience, especially hearing the jetfighters fly over their new homes nearly every day and night.
To read more of their story, visit our website or Facebook page.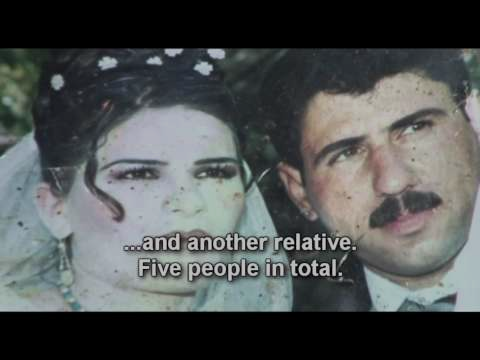 CPT SHORT FILM: I LIVED THROUGH THE DEATH OF MY FAMILY
SURVIVORS AND RELATIVES OF THE VICTIMS OF THE TURKISH BOMBING OF ZARGELY VILLAGE SPEAK OF THEIR TRAGEDY, AND ASK FOR PROTECTION, JUSTICE AND PEACE
Building bridges of peace: training community mediation
Marcus, an experienced trainer and practitioner of mediation from the UK, joined our team to run three 6-days-long trainings of Community Mediation, in addition to other work with the team. First, he trained our CPT team of four. Then, he trained a group of twelve women displaced by war at the REACH community center for women in Bainjan. Participants in the third training were fourteen staff members of STEP, who work to support children and youth displaced by war. 
One participant from Bainjan said: "I love this training. It is the best one I have ever done. A conflict came up in my family, and I used the techniques that we learned, and it worked."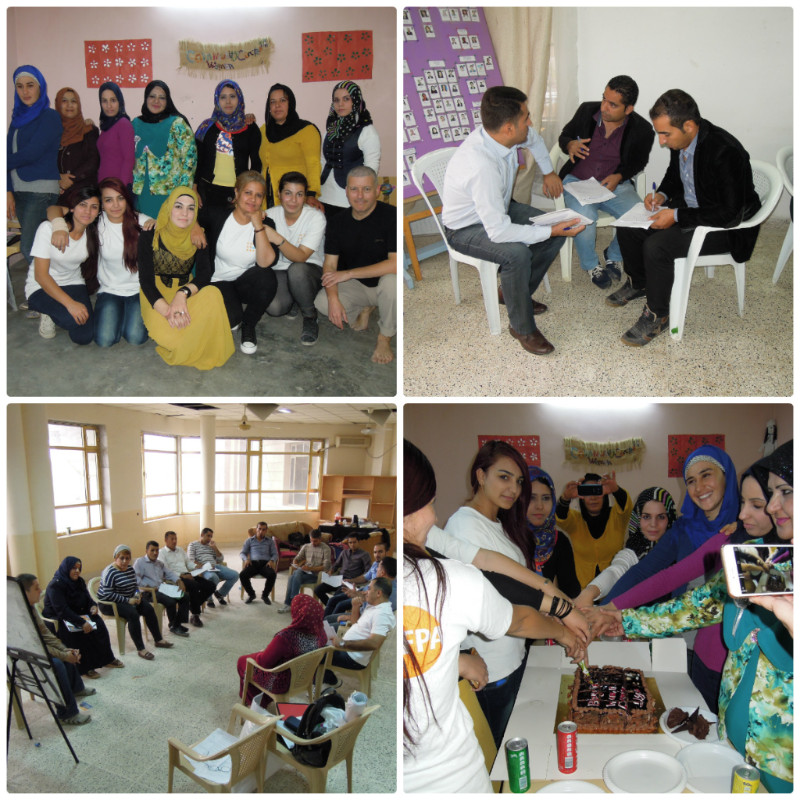 Teachers on strike in Sulaimani for salaries, thousands protest across Iraqi Kurdistan for President Barzani to go
Between 3rd and 20th of October hundreds of teachers in Sulaimani closed down schools to gather daily in front of the Sulaimani Directorate of Education and demand that the government pay their, and other civil servants', three-months delayed salaries. After two weeks, the authorities answered to the teachers, saying that they "received the message" and that it was "time to go back to schools." Those who wouldn't comply were threatened with dismissals or transfers to location away from the city. Eventually, the intimidations and armed security forces ended the peaceful protests. On 19th October, the security officers prevented journalists, media and also CPT from documenting their crackdown on a peaceful rally. 
Apart from the teacher's strike, which CPT observed, thousands of people took to the streets in protests throughout the Sulaimani governorate, demanding resolution to the Iraqi Kurdistan economic and political crises.
To share voices of CPT's partners and friends, and their anger and weariness with the situation, our team created a short video (below). It introduces and paints the context of what took place here and continues unresolved.   
To read more about the killings of five participants of the protests in Qaladize and Kalar, and to understand the events better, we also recommend reading this Human Rights Watch release.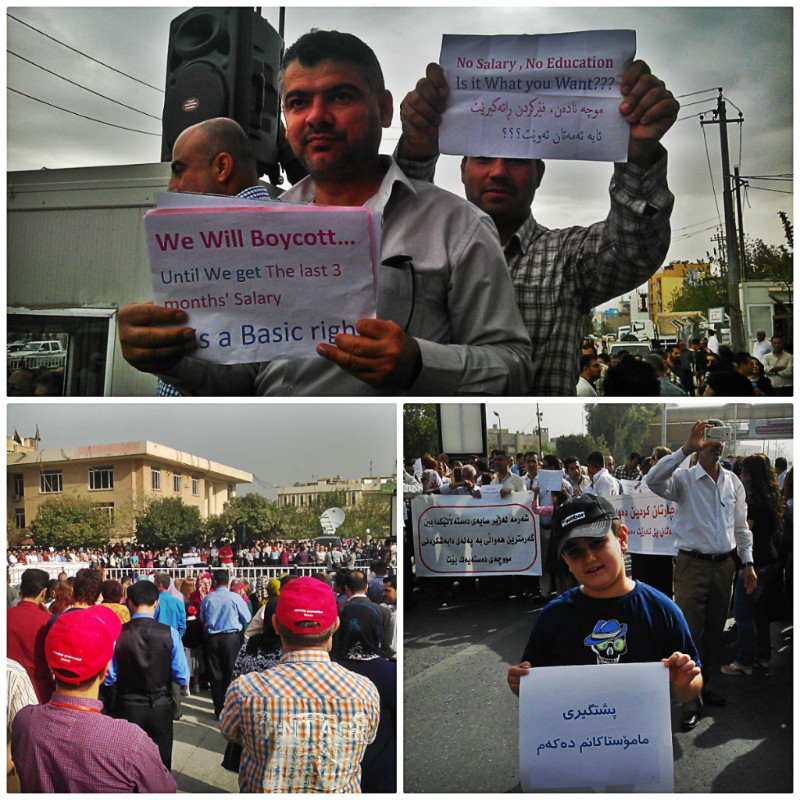 SHORT FILM MADE BY CPT:
RICH COUNTRY, POOR DEMOCRACY
Reasons behind the October 2015 Protests throughout Iraqi Kurdistan, demanding political and economic changes.