Prayers for Peacemakers. December 14, 2016
Every day, the images and stories of the destruction and desolation of Aleppo get more and more brutal. When we think that the war could not possibly get any worse, new stories come up proving the opposite.
Today, while many prepare to celebrate Christmas with their families, we need to stop for a moment and pray for our sisters and brothers who remain in the midst of a devastating war.
Pray for the people who find themselves trapped within Aleppo. Pray for their endurance and their will to survive. Pray for those who having escaped have come back to help others. Pray that this fratricidal war reaches its end and no more innocent lives are lost.
My God, "you are my refuge and my shield; I have put my hope in your word." 
(Psalm 119:114)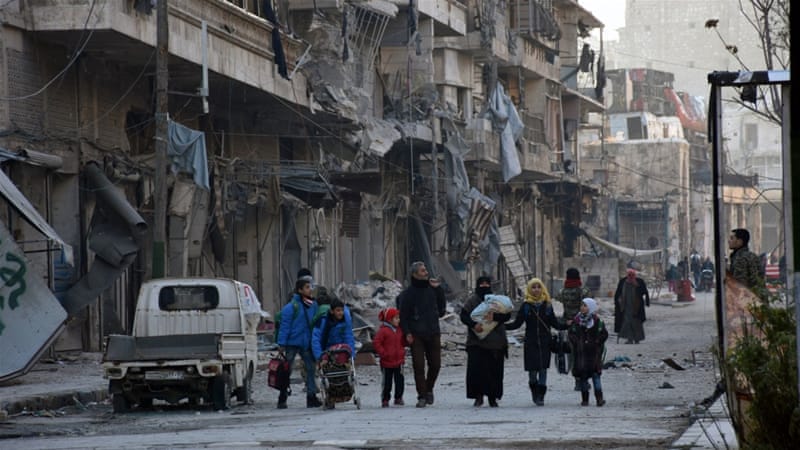 There were no restrictions or limitations to the extent of destruction wrought on Aleppo [SANA / Handout via REUTERS] Published by Aljazeera.