CPTnet
26 December 2017

COLOMBIA: The role of gender in human rights work
by Carrie Vereide
From 7-14 October 2014, as a MCC Seed team we participated
in a delegation with Christian Peacemaker Teams (CPT) in Barrancabermeja,
Magdalena Medio. During the week we focused on the work of CREDHOS, the
Regional Corporation for the Defense of Human Rights. During the delegation we
learned about the implementation of the peace accords and the work of different
organizations in Magdalena Medio, we visited rural and urban communities, and
we talked with CPT about political advocacy and undoing oppressions.
Although we didn't talk about it in most of the spaces, I
felt that the topic of gender was very present during the week. In many of the
spaces we listened to men speak about their context and their struggle to
defend human rights. In one community that we visited, only male leaders spoke
although there were also women present. In another community we met a very
strong woman leader, but we also heard from a male leader who was opposed to
her leadership. I would come out of these masculine spaces thinking a lot about
the role of gender in the work of defending human rights.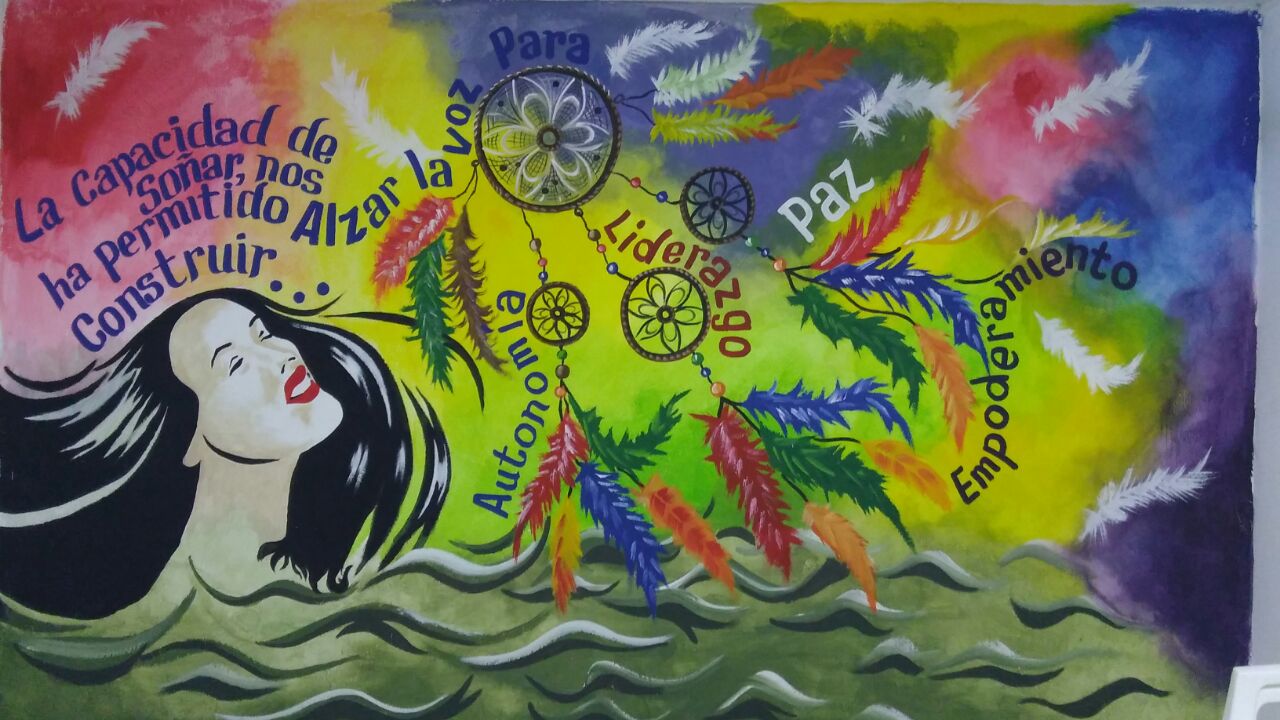 A mural in the OFP's office. It says, "The capacity to dream has allowed us to raise our voices
to build… autonomy, leadership, peace, empowerment."
I really like the emphasis that CPT made during the
delegation on undoing oppressions because it is essential that we recognize
that at the same time as we work for rights, we also further oppressions.
Recognizing and naming this is the first step to create more just and equal
spaces. For this reason it is so important that organizations name sexism,
gender inequality, and violence and work to promote the human rights of women.
On the second to last day of the delegation we visited the
Popular Women's Organization (OFP) in Barrancabermeja, the oldest women's NGO
in Colombia. (It was formed in 1972). The OFP describes itself as "a process of
popular organization, formation, and mobilization of grassroots women,
defenders of comprehensive human rights, and we build projects for a dignified
life based in resistance in the face of all forms of violence." Their work in
based on the principles of autonomy, civility, resistance, participation, and
transparency.
The OFP works in seven different areas: food sovereignty, the social movement of women against war, human rights, formation, health, economic autonomy, and organizational processes. They also use symbols in a very strategic and creative way in order to promote an active collective imagination of gender and class resistance. In the city of Barrancabermeja there are sculptures and images of these symbols like the black mourning dress which represents a "rejection of violence as a way of making evident what many do not want to see: the mourning that war leaves for all people, especially women."
In the space that we had with the OFP, we met Dora Guzman and Sor Maria Solaya, two leaders of the OFP who, for decades, have fought for human rights and have resisted violence, even when this struggle put their lives in danger. For me, meeting them and hearing their stories, their motivations, and their struggles was a very special, inspiring, and necessary space within the delegation. The OFP shows the world that there exists a different possible reality for life and society, a reality in which women's voices are heard, in which conflicts are resolved without war, and in which everyone's right to a dignified life is respected.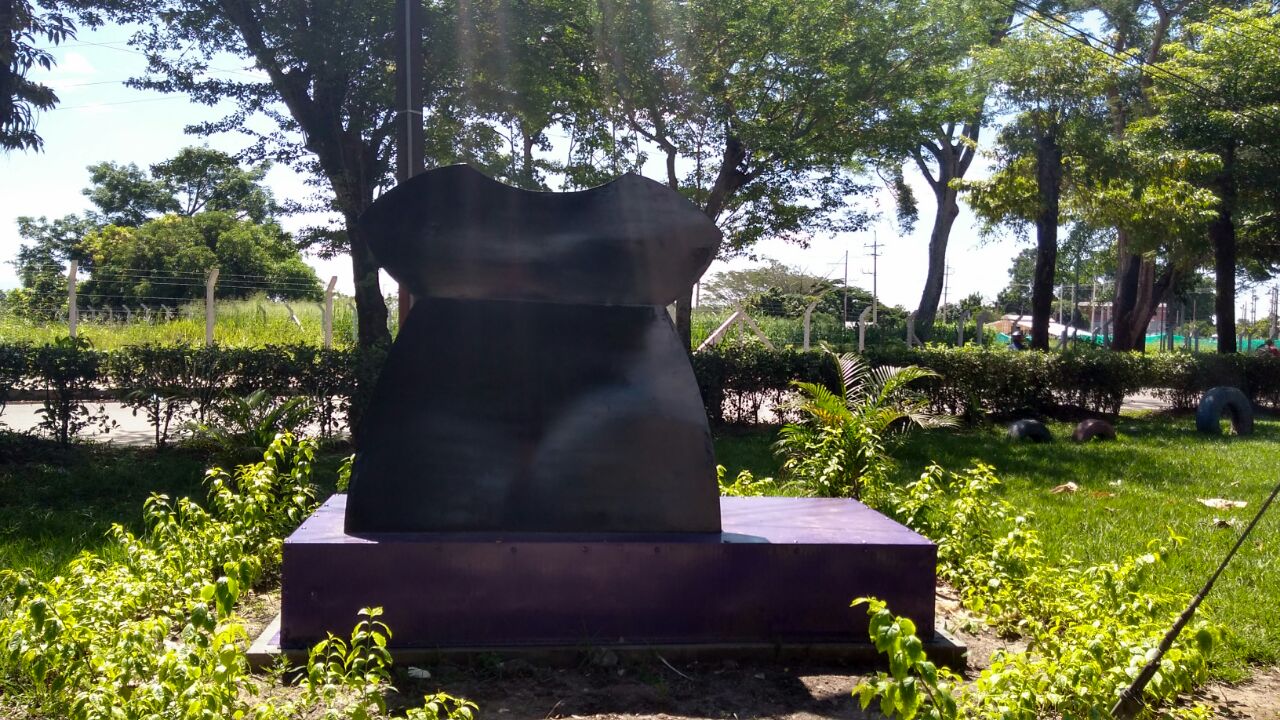 Sculpture of a black dress in the park where 7 were killed and 25 disappeared in a massacre that occured on
 16 May 1998.
You see the profound impact this delegation had on the writer of this piece?  Why not sign up for a CPT delegation?