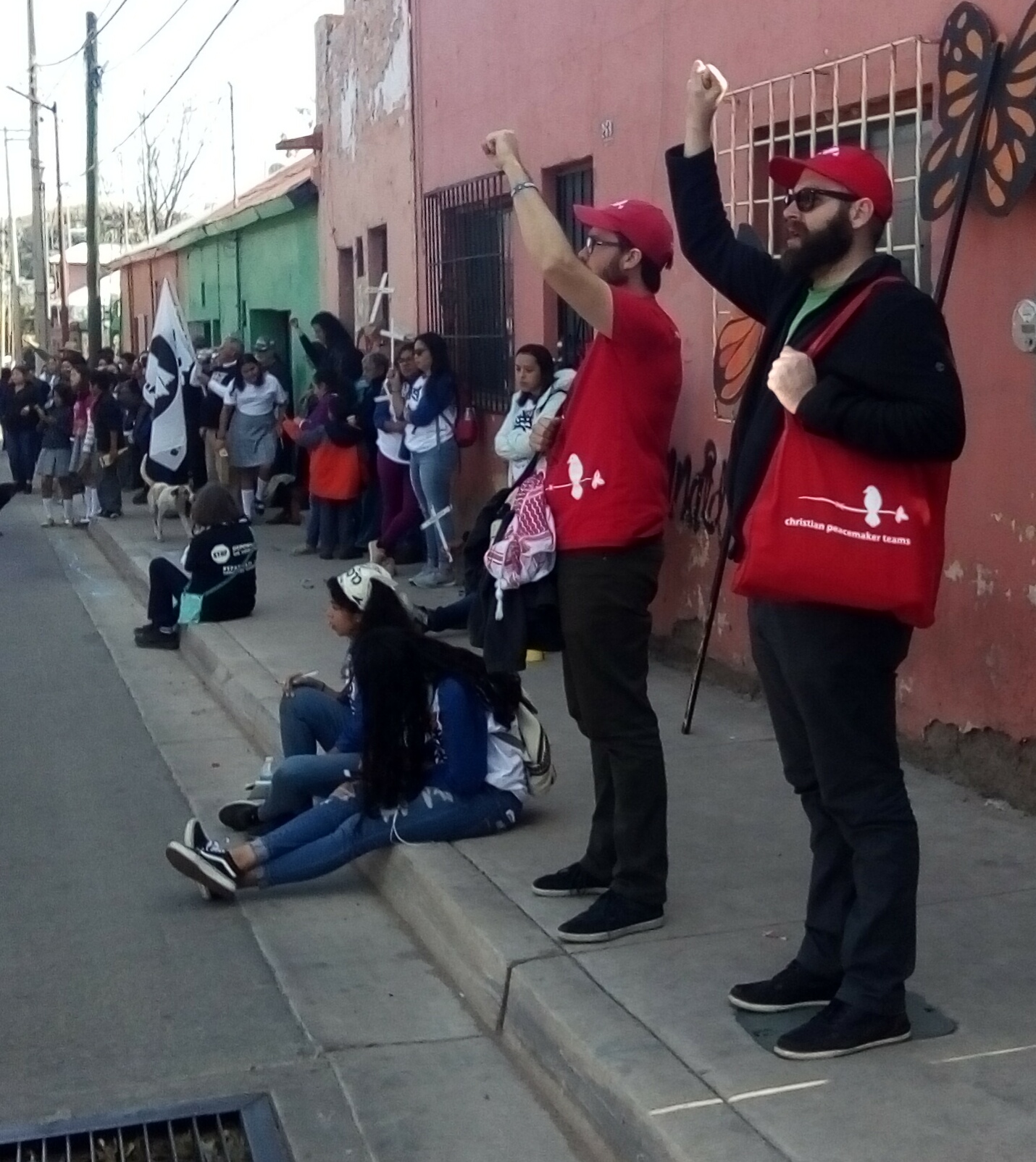 CPT encourages members and supporters to join the "Love Knows No Borders" week of action for migrant justice organized by American Friends Service Committee (AFSC).
The week of action begins on December 10, International Human Rights Day, and ends on December 18, International Migrant's Day.  
On December 10, more than 100 faith leaders from all over the USA will take part in a nonviolent direct action at the U.S.-Mexico border in San Diego, California.  This event will kick off a week of actions in communities from coast to coast, demanding an end to border militarization and calling for humane immigration policies that respect the rights and dignity of all people. 
You can attend an event in a community near you, or organize one in your own community.  Wear a CPT hat or buff or carry a sign to show that CPT is ¡Presente! in the struggle for migrant justice.  Share your action stories and photos at outreach@cpt.org.
Although AFSC's call to action is specific to the USA context with thousands of Central American migrants currently amassed on the Mexico side of the border seeking asylum in the USA, we know that CPT supporters witness the violation of immigrant and refugee rights in many places around the world.  Participate wherever you are.  Amplify the cry worldwide that Liberating "Love Knows No Borders."
JOIN CPT'S DELEGATION TO THE ARIZONA/MEXICO BORDER February 6-16, 2019.  Witness firsthand the impact of militarization on migrants and border communities.  Meet those directly affected by public policy including migrants, local residents, activists, and law enforcement personnel.  Visit detention centers, walk the desert trails, and witness the resilience and resistance of migrant families.  Contact delegations@cpt.org.