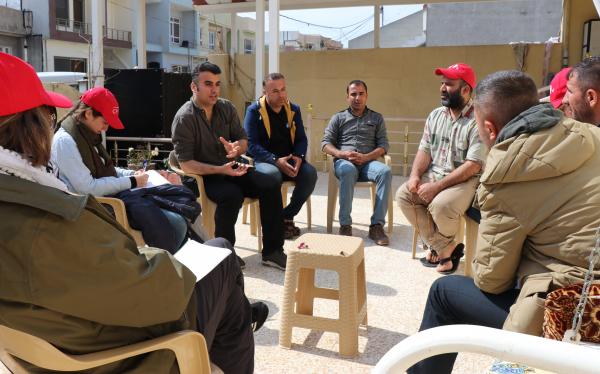 CPT Iraqi Kurdistan gives thanks for the release of our partner, Sherwan Sherwani, and prays for those who died during the Newroz celebrations and the children who continue to be harmed due to the war with ISIS.
As we celebrate Newroz, the Kurdish New Year, we give thanks for the release of Sherwan Sherwani and all the Bahdinan prisoners.
We continue to pray for journalists and civil society activists who are currently imprisoned around the world for speaking truth to powers.
We pray for the victims of the cross-border bombings, particularly those who suffered recently when Turkish warplanes bombed the Qandil Mountains on Newroz.
We pray for the families and friends of those who died when the ferry full of people celebrating Newroz sunk in the Tigris River in Mosul.
We pray for the children caught up in the fight with ISIS: those who are being tortured into giving confessions or being put into camps with very few resources and little psychosocial support; those who are being sold into slavery; those who are being ripped away from their mothers. We pray for everyone that has been affected by the horrors of this war.