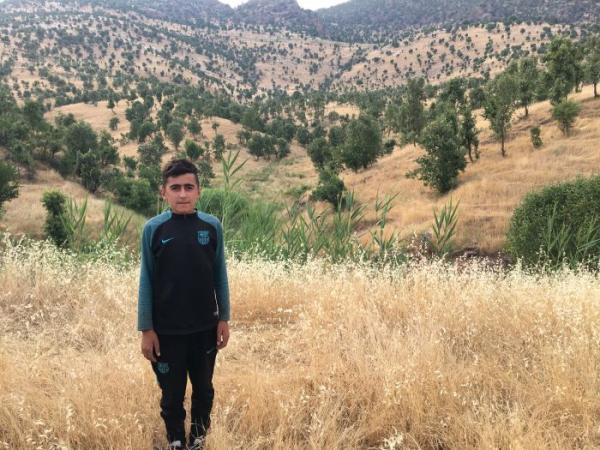 The view of Amedi from Kani Motel.
Amedi is an ancient city in the mountains of Iraqi Kurdistan where people from all over Iraq come to enjoy the historic atmosphere, cool weather and beautiful mountains.  It is a tourist destination for people fleeing the heat during the summer months. The Kany Motel and Tahini factory, owned by Kak Ayub, is a favorite of many traveling families and vacationers seeking rest and relaxation.  With its cool gardens, beautiful view of the mountains, and amazing hospitality, Ayub's motel has also been a welcome stopping place for CPT's Iraqi Kurdistan team over the past decade. Tahini made by Kak Ayub and his small staff has travelled the world, as it is said to be one of the best tahinis in the region and a favourite of CPTers visiting Iraqi Kurdistan. Ayub has hosted many CPT delegations, team trips and even a CPT wedding in his hotel over the years. Unfortunately, CPT's last trip to visit Kak Ayub was under very different circumstances.
On 12 June 2019, The Turkish military dropped a bomb within Amedi, just a few blocks from The Kany Motel and Tahini Factory. The bomb landed just in front of a gas station and a plant shop on the main road. Two workers at the plant shop were injured, the large cement roof of the gas station collapsed, and a huge hole made by the impact still blocks half of the road. Luckily, the gas station was vacant and had no fuel in its tanks or the incident could have been catastrophic.  Even so, the explosion did break a large water main.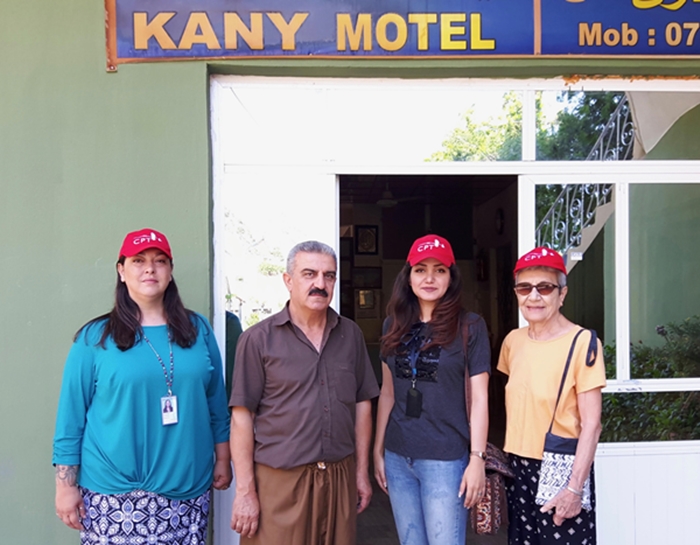 Ayub with the CPT team outside of his motel and tahini factory.
Ayub was at the motel when he heard a large explosion and the building started to shake. The families at the hotel became frightened and tried to flee the town. All but one family left, but the incident was not over. Twenty minutes after the first bomb landed, the people of Amedi heard another loud explosion and the mountain next to the motel began to rumble and shake.  Turkish warplanes circled overhead through the night and into the next day. Traffic blocked the main road for hours.
"Imagine not feeling safe to walk in the streets," Ayub said as he recalled the events of that evening. 
For several decades the Turkish military has carried out operations against the Kurdistan Workers' Party (PKK) in the mountains of Iraqi Kurdistan. Often these airstrikes take place in remote areas where small villages and shepherd communities live. Ayub said this was the first time he recalled the Turkish military directly targeting the town of Amedi. Residents of Amedi say they saw no PKK members in the area and still wonder why Turkey targeted their town.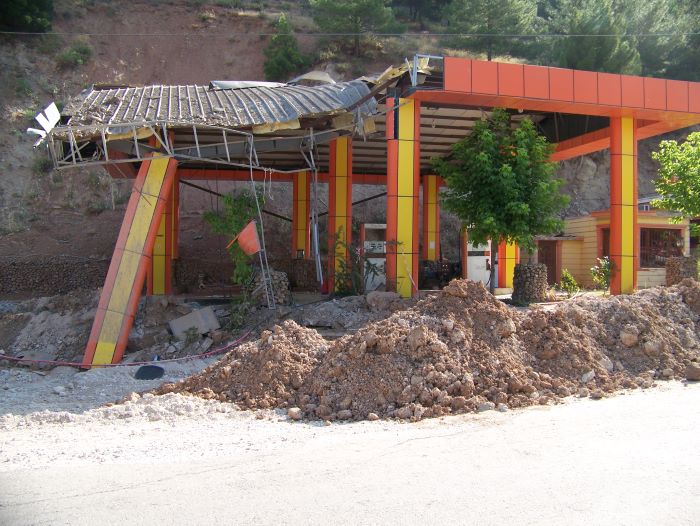 The gas station in Amedi after the Turkish airstrike