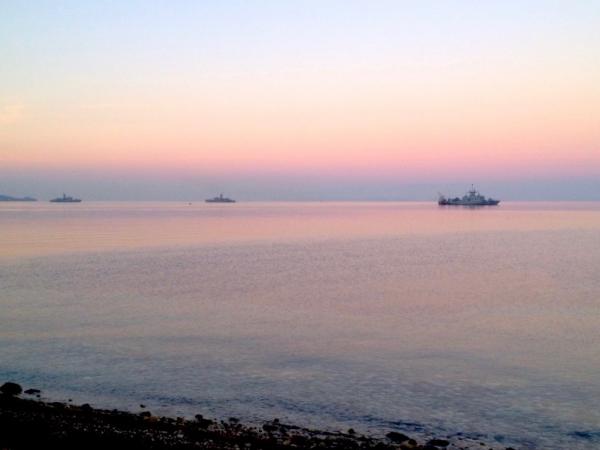 Frontex boats patrolling the sea
Pray for those migrants in Lesvos whom European authorities have arrested, detained and accused of "human smuggling".
CPT Lesvos has been monitoring smuggling trials since 2014. Most of the people accused of smuggling migrants from Turkey into the Aegean islands are either Turkish citizens who are poor and desperate or migrants seeking protection in Europe who are unable to afford travel costs. Most are unaware that their pursuit of security is a crime.
The police or other authorities who apprehend the accused often beat these migrants as they arrest them.  They remain in prison for several months before their first trial. Trials for the accused are usually a shambles, with poor legal support and inadequate legal representation. In most cases the accused migrants are found guilty.
For the majority of the worldwide population, Europe offers no safe passage and no legal way to enter EU countries and seek asylum.  It forces people to resort to illegal and often risky routes in order to seek protection. Pray for vulnerable people seeking protection; pray that they are not further marginalized by oppressive border policies.