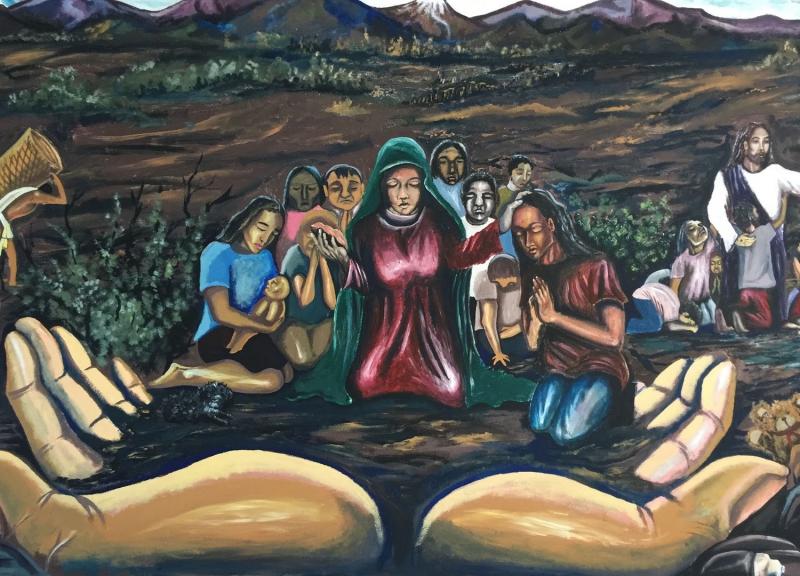 Mural on wall of CAME dining room by Nogales, Sonora artist
Pray for the people who are still at the migrant shelter CAME (Centro de Atención al Migrante Exodus) in Agua Prieta, Sonora, Mexico across the border from Douglas, Arizona, U.S.A.  They are losing hope that they will ever be able to request asylum in the U.S.; they are trapped in the shelter, and now they are becoming ill.  Pray that they may know God's mercies in their lives.
Of the 12 people still at CAME, four migrants have tested positive for Covid-19.   In addition, one volunteer has tested positive.  Now only two volunteers are able to work at the shelter.  With the coming of the virus, more families have left.  Not only are people leaving the border, very few people are arriving from the South to seek asylum.  Indeed, the U.S. government has imposed ever harsher guidelines to block asylum seekers, claiming that they pose a health risk to U.S. citizens.