CPTnet
22 June 2012

CPT INTERNATIONAL: Palestine Project Support Coordinator position opening
Christian Peacemaker Teams (CPT) invites
expressions of interest in and nominations for the two-thirds time
position of Palestine Project Support Coordinator. The Coordinator will provide
leadership and support for CPT Palestine and, as a member of the Support Team,
will serve as primary link between the project and the rest of
CPT. See detailed job description below. If full-time work with CPT is
desired, it may be possible to combine this position with 1https://cpt.org/wp-content/uploads/IMG_0316-2.jpg3-time field-based
work in Palestine.
Please share this message widely and pray for God's work
through this appointment process.
Timing: Expressions of interesthttps://cpt.org/wp-content/uploads/IMG_0316-2.jpgnominations no later than 18
July. Full application materials are due 1 August. Preferred starting date
is 1 October 2012. Appointment will be for a period of three years, renewable
upon mutual agreement.
Compensation: Need-based stipend, significant health
coverage, and incredibly meaningful work within a team of kind, gutsy and committed
peacemakers.
Location: Flexible. Most Support Team meetings are via
conference call. Must be able to spend time regularly with the team in Palestine, and able to be
in the United States and Canada occasionally for organizational gatherings.
Contact: Carol Rose, CPT Co-Director, at carolr@cpt.org with expressions of interest or nominations. She will respond with application materials.
Needed Qualities, Experience and Skills
Faith-Based
– Commitment to faith-based peacemaking, to seek God's will in work, worship,
and decision making
– Deep grounding in faith, rooted in a community of faith
– Familiarity with CPT's sponsoring bodies and clusters of support, or a willingness
to grow in this area
Peacemaker
– Firm commitment to the practice of nonviolent peacemaking
– Experience andhttps://cpt.org/wp-content/uploads/IMG_0316-2.jpgor willingness to participate in CPT work and nonviolent actions
in settings of oppression and sometimes lethal militarization and occupation
– Experience in, and commitment to, dismantling racism, sexism, heterosexism and
other oppressions, awareness of ways that oppressions intersect, sensitivity to
ways oppressions function differently in a variety of nationalhttps://cpt.org/wp-content/uploads/IMG_0316-2.jpgcultural
settings
Team Member
– Demonstrated interpersonal and cross-cultural skills; ability to listen and
share with sensitivity, tact, humor and humility
– Demonstrated success in building and maintaining positive interpersonal relationships
– Ability to navigate appropriately needs for both openness and confidentiality
– Ability to take initiative and engage in good teamwork
– Communication skills including writing, public speaking and maintaining relationships
with people in many locations, using ever-changing communications technology
– Awareness of self-care needs and ability to set limits in a sometimes demanding
work environment.
Position Specific
-Administrative skills, including the ability to organize and prioritize competing
demands
-Excellent working knowledge of Israeli-Palestinian conflict and Palestinian culture
-Written and verbal English fluency, conversational fluency in Arabic
-Conflict managementhttps://cpt.org/wp-content/uploads/IMG_0316-2.jpgnon-formal mediation skills
-Personnel and project management skills and experience
Persons with the required experience and skills who have not
yet been members of CPT are welcome to apply. Please see www.cpt.org for background about
CPT. If chosen as the most promising applicant, an individual will be invited
to participate in a CPT delegation and month-long traininghttps://cpt.org/wp-content/uploads/IMG_0316-2.jpgdiscernment process
prior to finalizing appointment to this position.
CPT is engaged in an organization-wide process of
transformation to undo racism and other oppressions and is working towards more
truly reflecting the strong diversity of God's creation. Persons from the
global majority are encouraged to apply.
Job Description: Palestine Project Support Coordinator
This is a 2https://cpt.org/wp-content/uploads/IMG_0316-2.jpg3 time position to provide leadership
and support for the Christian Peacemaker Teams (CPT) Palestine project. The Coordinator
serves as a member of both the CPT Palestine team and the CPT Support Team.
Responsibilities
Coordinate staffing for Palestine Project
–
Recruit qualified members for the field team and advocacy team, taking into account
team objectives and balance in identity and competencies.
– Schedule and make travel arrangements for field team personnel, and update team
calendar accordingly.
– Provide members with relevant documents to review, including team expectations,
competencies, strategic planning documents, etc., and answer questions they
might have.
– Set fund-raising commitments for CPT Reservists and monitor their follow-through.
– Coordinate mid-term reviews for stipend-eligible CPTers; write summaries and
recommendations to Personnel Coordinator and Co-Directors. Follow up with team
members regarding issues identified in mid-stint and exit reviews.
– Arrange language study for team members in accordance with CPT's language study
guidelines.
Support Palestine Team Work
–
Develop and organize for a process for the teams and their partners to develop
and update project goals and objectives, including a system for evaluating the
teams' progress towards achieving the goals and objectives, and opportunities
for input from the wider Palestine team.
– Develop and participate in structures that facilitate ongoing decision making
and coordination among members of the Palestine Project (e.g. bi-weekly
conference call of stipend eligible team members…).
– Develop Palestine Project budget with the teams, represent the Palestine Project
in CPT budget negotiations, monitor project expenses against budget and
initiate action as required.
– Provide logistical support for equipment, transfers of funds, etc.
– Participate with the team in Palestine to choose and support the work of
on-site team coordinators. Check in with team at least weekly and as needed including
raising questions about logistical and pastoral needs, undoing oppressions, and
the team's progress toward achieving other goals and objectives.
– Join the work of the Palestine team on-site. (For instance, if usually working
from a context outside the region, at least two month-long stints on team each
year. If based closer by, on-site team work might be arranged in a more frequent
and intermittent way.)
– Check in with Palestine Advocacy Team Coordinator at least monthly and as needed.
– Take part in the work of the Palestine Advocacy Team (for instance: liaise with
supporting bodies' staff in relation to Palestine advocacy; work with team to
monitor policies towards Palestine and Israel, and the media in other
jurisdictions (e.g. USA, Canada, Europe, UN, etc.); inform the wider team of
important developments; manage relationships with Palestine-related coalitions
and campaigns; etc.)
– Ensure that the teams are preparing a sufficient number of articles, reflections
and action appeals for CPT, denominational media, and the wider media.
– Ensure that the teams are maintaining good working relations with partner organizations
on the ground in Palestine.
– Arrange appropriate intervention if teams are unable to resolve an internal conflict
or other problem. 
Connect CPT Palestine with CPT as a wholehttps://cpt.org/wp-content/uploads/IMG_0316-2.jpgServe as part of CPT-wide Support Team
–
Serve as the primary channel for communication among Palestine teams, Support Team, and Steering
Committee. Choose issues from Palestine Project to bring to Support Team, and
from the Support Team to the Palestine Teams. Share information as needed with
CPT Co-Directors, and coordinators of personnel, pastoral support andhttps://cpt.org/wp-content/uploads/IMG_0316-2.jpgor
undoing oppressions regarding needs of the teams and their members.
– Coordinate between the Palestine Project and
the CPT Delegations Coordinator on the annual schedule of delegations.
– Participate in Support Team work, which involves caring for the whole "web"
of CPT and the connections among all the projects and constituencies, through
Support Team meetings, check-ins with Co-Directors, retreats…
– Raise funds for CPT's budgeted work.
– Carry out and present CPT's work in keeping with CPT's mission and values and
the Palestine team's protocols and understanding of the project context.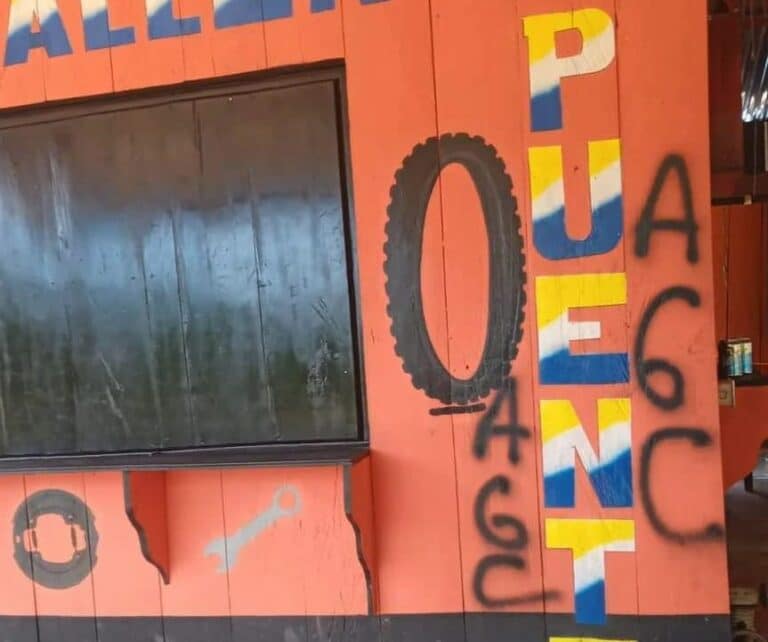 Community Peacemaker Teams calls on Colombian authorities to protect civilians after recent paramilitary incursion exacerbates humanitarian situation in Segovia, Antioquia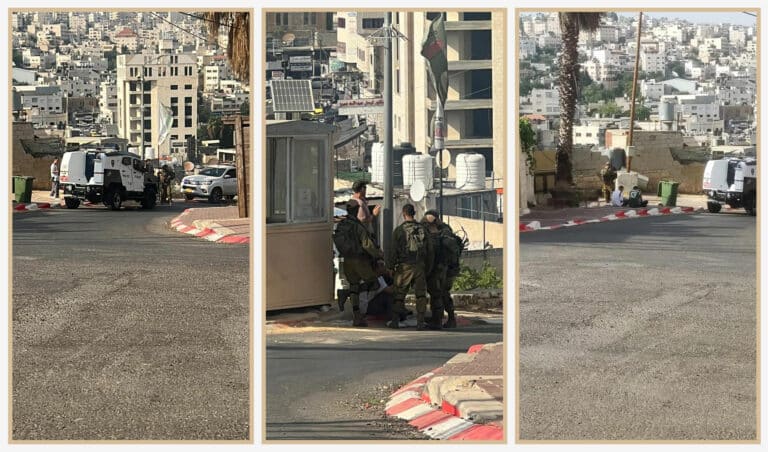 What happens when a Palestinian and non-Palestinian get detained on the streets of al-Khalil?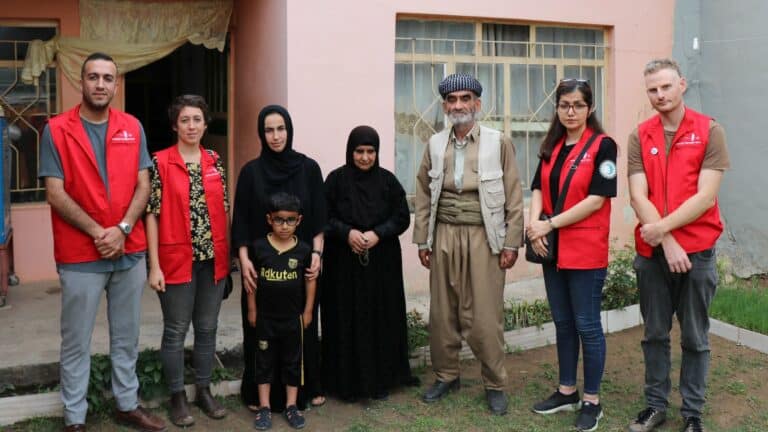 CPT continues to condemn the attacks on civilians and is working to collect data and evidence from those affected to present to the Iraqi Central government.
Septermber Supper Fundraiser
Will you host a dinner party for CPT?
CPT really needs your support in raising $10k in September. Unfortunately, we are behind our financial targets and need your help. We want to dedicate the month of September to bringing people together around the dinner table. You can choose the date, who you invite and what you cook (though our teams have some great recipes prepared!) We'd love to hear if you'd be interested.
There's no commitment needed at this stage.
Skip to content