CPTnet
2 September
AL-KHALIL (HEBRON): Solidarity demonstration held at al-Rajabi building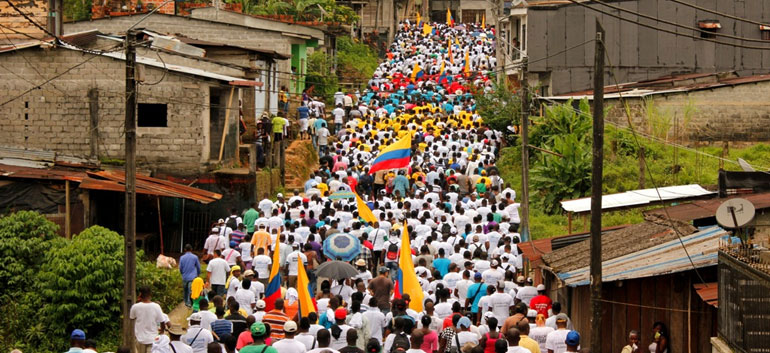 Yesterday CPT attended a demonstration in solidarity with
the families from the Wadi al-Hussein area of Hebron, where the al-Rajabi house
is located.
Demonstrators shouted in Arabic, "No to settlements!" highlighting the possible
future of the Al Rajabi building.
Today, (Monday, 2 September) the Israeli High Court in Jerusalem will decide to
whom the al-Rajabi building belongs: the al-Rajabi family or the settlers.
The demonstration occurred with no violence, despite the fact that settlers, who
appeared tense and uncomfortable with the number of Palestinians in attendance,
were present. Settlers stood along side the Israeli military, taking pictures
and filming the demonstrators. After around thirty minutes, a large
contingent of Israeli soldiers broke up the demonstration
Palestinians are worried that violence will occur if the settlers take over the
building and the area becomes a closed military zone. If Palestinians win the
building back, locals are still concerned that there will be a "price tagging"
campaign (settlers taking revenge by attacking Palestinians and their property)
in the area.
"We are appealing to the international community, diplomats and consulates to
put pressure on the Israeli government to stop the [Al Rajabi] decision," said
the Governor of Hebron.
The Hebron Rehabilitation Committee (HRC) organised the demonstration, attended
by Youth Against Settlement (YAS) and the Hebron Defence Committee (HDC).  Organisations attending alongside CPT were
the International Solidarity Movement (ISM) and the Ecumenical Accompaniment
Programme for Palestine and Israel (EAPPI).
Click here for information on the al-Rajabi building.