CPTnet
1 February 2014
PALESTINE: Christian Peacemaker Teams to challenge denial of entry in Israeli High Court
Those who have been following CPTnet for the last few months have read stories about Israeli border authorities denying CPTers entry into Palestine.  Over the summer, they turned back two reservists from the airport in the same week.  Since then, two more CPTers, Jonathan Brenneman and Patrick Thompson, have been denied entry crossing the border from Jordan into the West Bank.  Brenneman attempted three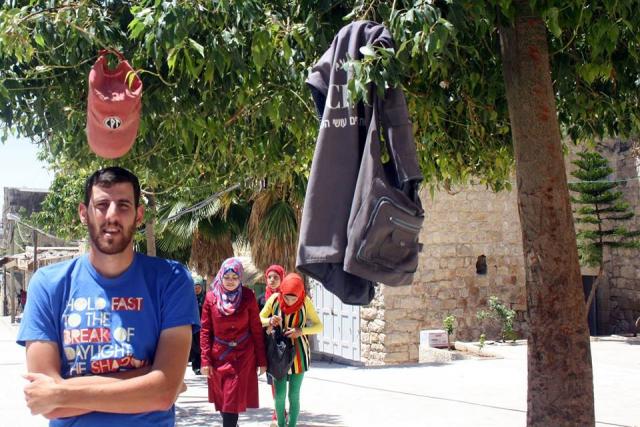 times within the space of three weeks and was told the Israeli authorities would not allow him to enter the West Bank because of his involvement with Christian Peacemaker Teams.
In response to requests from CPT's partner organizations in Palestine and Israel, CPT Palestine has been devising a strategy to ensure CPTers are able to enter the country.  A major part of this strategy is a case that CPT's lawyers have put together for the Israeli courts.
The case charges that the Israeli authorities, without informing CPT, have established an unreasonable policy that denies members of CPT the right to enter the occupied Palestinian territories (as the border authorities explained to Brenneman), even though they have an invitation from the municipality of Hebron/Al-Khalil and other Palestinian organizations to do so.  This action violates several of Israel's basic laws including theLaw of Freedom and Dignity and the right of the accused to have their case heard in court.  The Interior Ministry denied CPT's right to be heard when it enacted this policy without CPT's knowledge; by doing so, the Interior Ministry gave CPTers no chance to defend themselves.  The policy is also unreasonable in that it implies that individuals cannot enter the country because they believe in peace.  Therefore, even though the Ministry of Interior has broad discretion to make policies regarding entry of internationals into Israel and the occupied Palestinian territories, those policies must not contradict Israel's basic laws.
Anyone who has traveled to Palestine knows the challenges the Israeli authorities raise for anyone attempting to form relationships with Palestinians and to learn about their experiences living under military occupation.  Israel has not explicitly stated a policy of discrimination against those who are fraternizing with Palestinians and working for peace in the Palestine/Israel context, so no one has been able to challenge it. Therefore, the main thrust of the case is to make Israel say explicitly what it is doing regarding the denial of entries at the border, or to stop doing it.  Either the courts will say that they oppose allowing internationals who are working for peace to enter Palestine, or they have to stop denying entry to people for that reason.
Brenneman may be reached in the U.S. for comment at palestine-advocacy@cpt.org +419-953-5304