CPTnet
24 February 2014
AL-KHALIL (HEBRON): Settlers prevent renovation of shop near Ibrahimi mosque
On 23 February 2014 twenty Israeli settlers, led by Baruch
Marzel, sat down at two tables covered in food on the side of the Sahleh
street, near the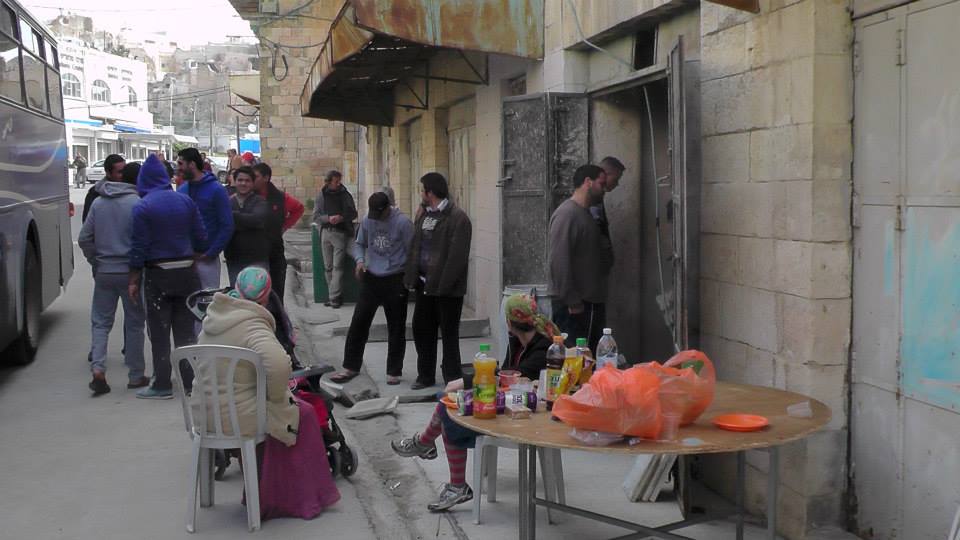 Ibrahimi mosque, impeding construction and renovation work on
a new shop.  Baruch Marzel is the
leader of the far right-oriented Jewish National Front party.  He claims he was the "right hand man" of
assassinated Rabbi Meir Kahane, acting as spokesman for the American rabbi's
Kach organization for ten years, until it was outlawed in Israel and the U.S.
as a terrorist organization.
The Hebron Rehabilitation Committee has a working permit for the restoration of
the shop.  The settlers attempted
to stop the workers from continuing these renovations.  Twenty members of various Israeli forces
(border police, civilian police and soldiers) were present to protect the
settlers.
One CPTers talked to the owner of the shop, and he said " We have permit to
work, and the settlers came and claim it is not a working area."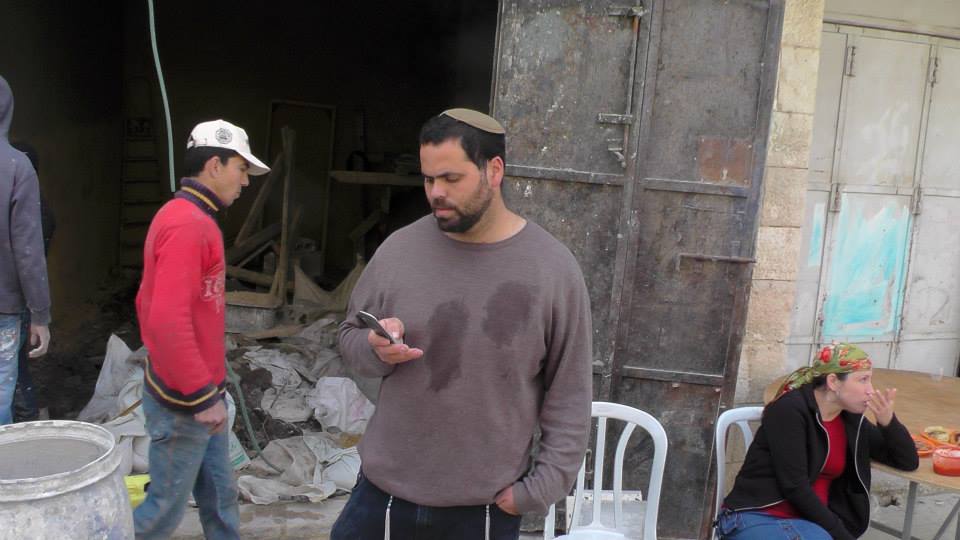 As the Palestinian workers decided to resume work, the settlers became furious
and tried to stop them again.  A
Palestinian activist asked one of the soldiers why the settlers were allowed to
stop the work, since a permit from the Israeli Civil Administration had been
issued, and she replied "The street is a public place!"
Once again, Palestinian men resumed work.  More settlers joined in the effort to stop the work, taking
photos and video of those involved.  In the end, the police and the Palestinian workers reached an
agreement to stop working for one hour until the police could convince the
settlers to leave.