CPTnet
24 March 2013
AL-KHALIL (HEBRON): Settlers and soldiers invade Al-Atrash family home twice in one day.
 
 
 Armed
settler leaving the Al-
Atrash family home with
soldiers, 20 March 2014
 

Photo by Raed Abu Rumaila
 
FIDA
visits Al Atrash family in
solidarity. 

Photo by Raed Abu Rumaila

 
The
soldiers and settler invaded the family's home in order to access the Al Sharif
building that is next door.  The Al Sharif building has been vacant for
many years, and settlers are now claiming they have bought the building.  However, according to the Hebron
Rehabilitation Committee, it is extremely doubtful that all of the many members
of the Palestinian family who own the house would have signed sale documents as
is required by Palestinian property law.  The soldiers and settler moved
through the Al Atrash family home and into the empty Al Sharif house, and then
came back through the family's home to exit.
Later
the same day, Border Police and two settlers entered the Al Atrash home and
again gained access to the Al Sharif house.  The settlers were later seen leaving the block of buildings
through a door that opens onto the street below the Ibrahimi Mosque near
several Palestinian shops.  The
settlers appeared to have been doing renovation work.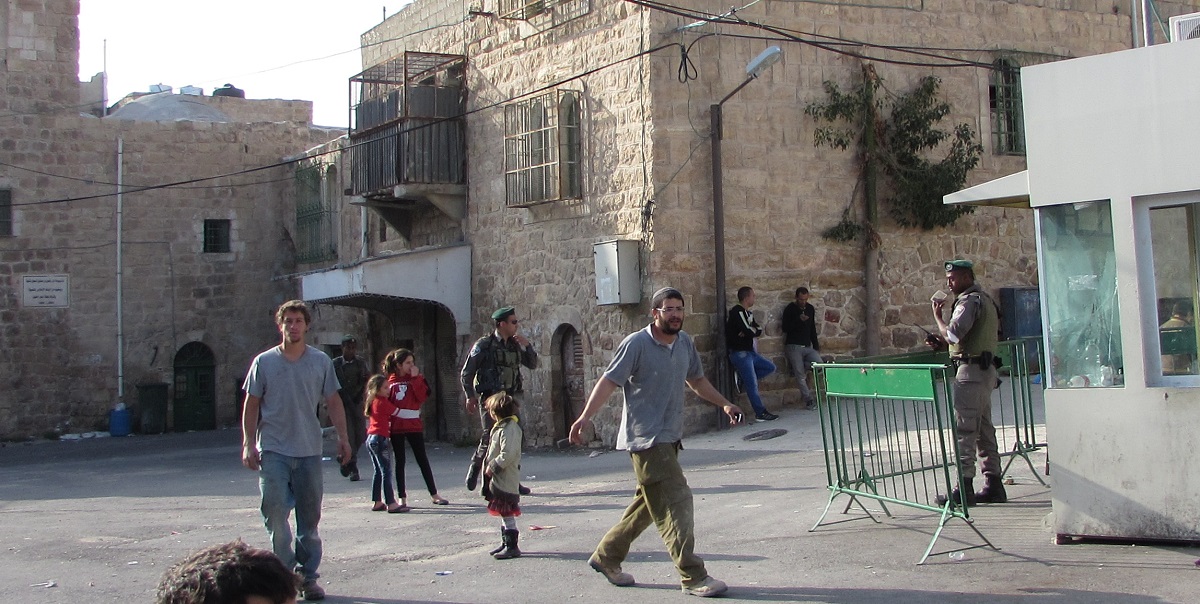 Settlers exit the block of buildings which contains the Al Sharif house,
after gaining access through the Al Atrash family
home, 20 March 2014
Attempts by settlers to
gain control of the Al Sharif Building are part of a larger effort to acquire a
string of properties in Hebron.  Several of the properties in dispute are
near the Ibrahimi Mosque, and together they advance settler efforts to link
existing settlements, thereby cutting off large Palestinian neighborhoods from
access to education, health services and commerce.  Click
here to see the properties on a map of Hebron.