Prayers for
Peacemakers, March 26, 2013
Pray for the families living near buildings in Al-Khalil (Hebron) that Israeli
settlers have targeted for takeover. 
Settler occupation of these structures will lead to sharp increases in hardships
and violence for the neighborhoods in which they are located.
Click here for interactive map showing properties at risk for settler takeover.
See also AL-KHALIL (HEBRON): Settlers and soldiers invade Al-Atrash
family home twice in one day.
*Epixel for March 30, 2014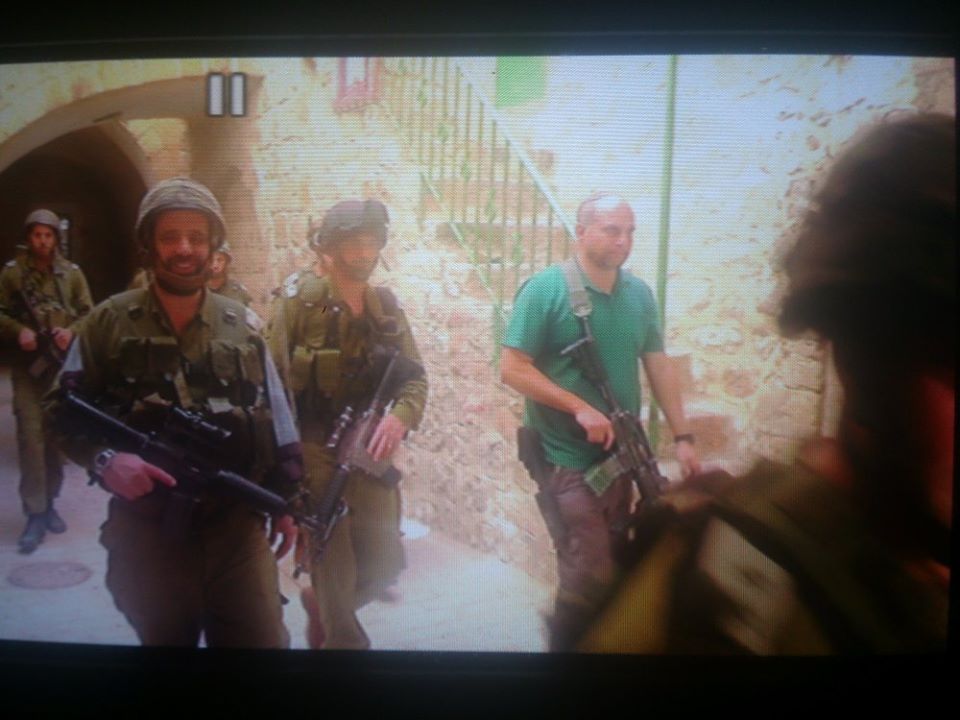 Armed settler leaving the Al Atrash family home with soldiers, March 20, 2014.
Take no part in the unfruitful works of darkness, but instead expose them.  Ephesians 5:11
Photo by Raed Abu Rumaila
*epixel: a snapshot-epistle to the churches related to and appearing with a text from the upcoming Sunday's
Revised
Common
 Lectionary readings.