Prayers for Peacemakers, August 14, 2014
Give thanks for the people of Asubpeeschoseewagong/Grassy
Narrows First Nation, who continue to stay on their land, host delegations, put
on events like River Run, and pass on their traditions to their children in
spite of legal, social, educational, corporate systems that are stacked against
them.
Epixel* for Sunday, August 17, 2014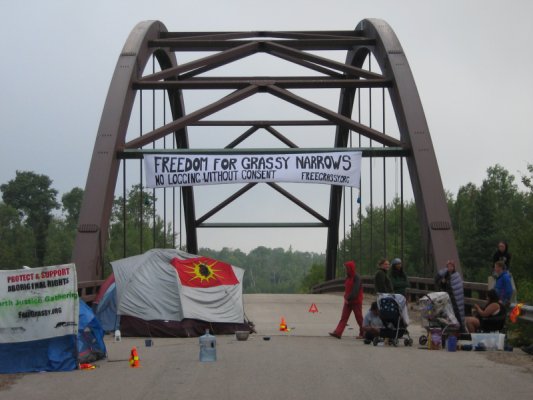 Thus says the LORD: Maintain justice, and do what is right, for soon my salvation will
come, and my deliverance be revealed.  Isaiah 56.1 
*epixel: a snapshot-epistle to the churches
related to and appearing with a text from the upcoming Sunday's Revised Common Lectionary readings.