CPTnet
20 February 2015
AL-KHALIL (HEBRON): They uproot a tree…we plant ten.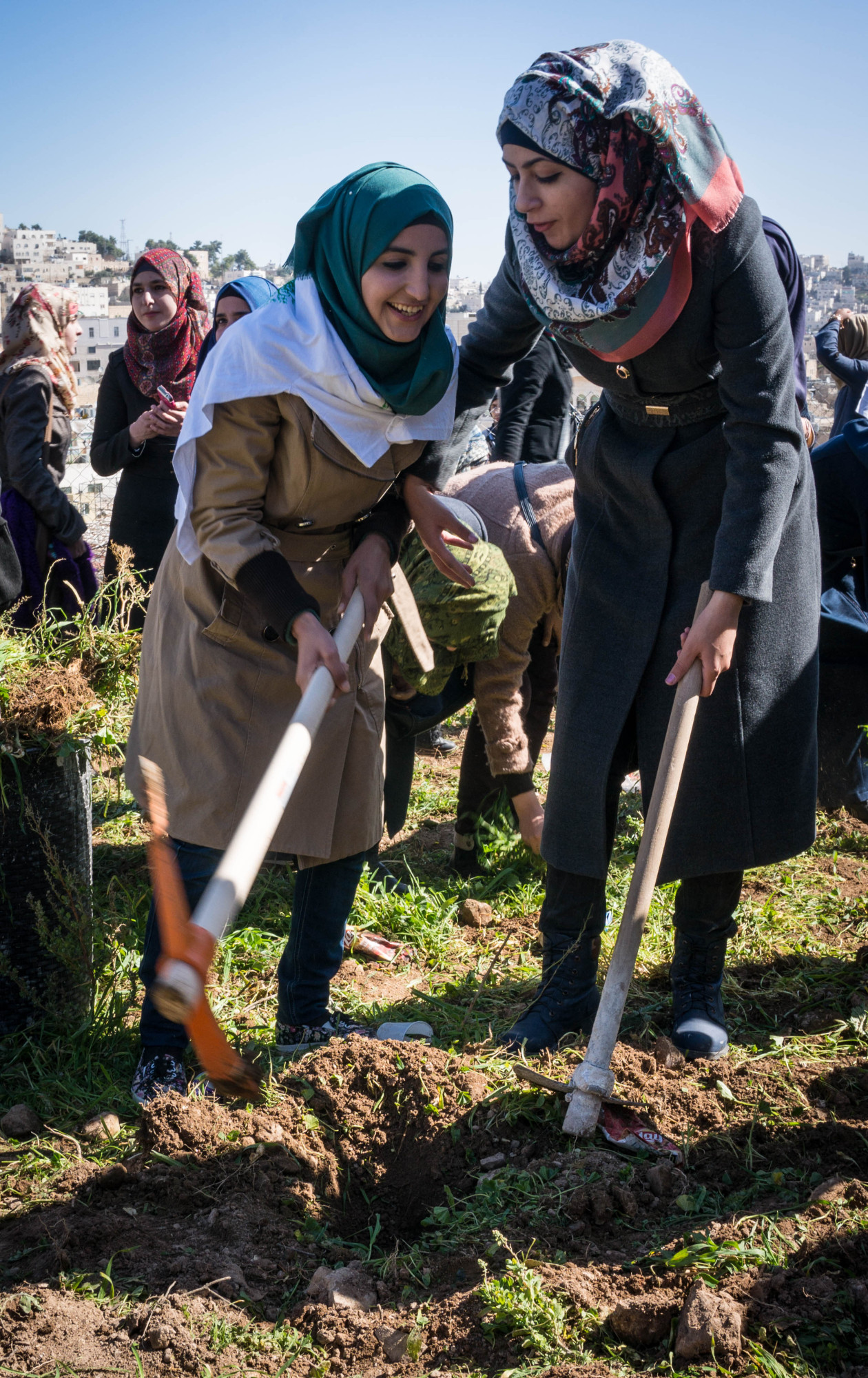 On 3 February 2015, community members planted ninety olive trees next to the Qurtuba School in the Tel Rumeida neighbourhood of Al-Khalil (Hebron), located between Israeli settlements. The Palestinian Association for Voluntary Work planned the action, also involving the Hebron Defense Committee, Hebron Rehabilitation Committee, the Ibrahimi Khalil Society and Administration of Youth. Students from at least two universities were there, including the Al-Quds Open University in Hebron and the American School of Palestine in Ramallah. Participants wore T-shirts emblazoned with the slogan for the action, "they uproot a tree… we plant ten."
This plot of land formerly belonged to a local family, who transferred it to the school after settlers uprooted the trees that used to grow there, six years ago and three years ago. Local residents are aware that settlers will attempt to undo the work of the planting. However, the action demonstrates the determination of the community to remain in their homes and neighbourhood. A community leader said, 'We are staying here, and the settlers must move.'
Tel Rumeida is home to olive trees which are thousands of years old and years of nurturing and cultivation in order to produce fruit. Settlement expansion in Tel Rumeida attacks both Palestinians and these thousand-year-old trees.
An action is planned in a couple weeks to plant another ninety trees in another area of Tel Rumeida on more land threatened by settlements.
*According to the Fourth Geneva Convention, the Hague Regulations, the International Court of Justice, and several United Nations resolutions, all Israeli settlements and outposts in the Occupied Palestinian Territories are illegal.