Prayers for Peacemakers, March 2, 2016
Give thanks for the nonviolent activists in Hebron who
faithfully carry out the Open Shuhada Street demonstrations every year.
Twenty-two years after Israeli settler Baruch Goldstein slaughtered twenty-nine
men and boys while they were praying in the Ibrahimi Mosque, these activists
from Hebron and their supporters continue to demand their rights to live a free
and dignified life in the area where Palestinian rights became severely
restricted after the massacre. 
March 6, 2016  Fourth Sunday in Lent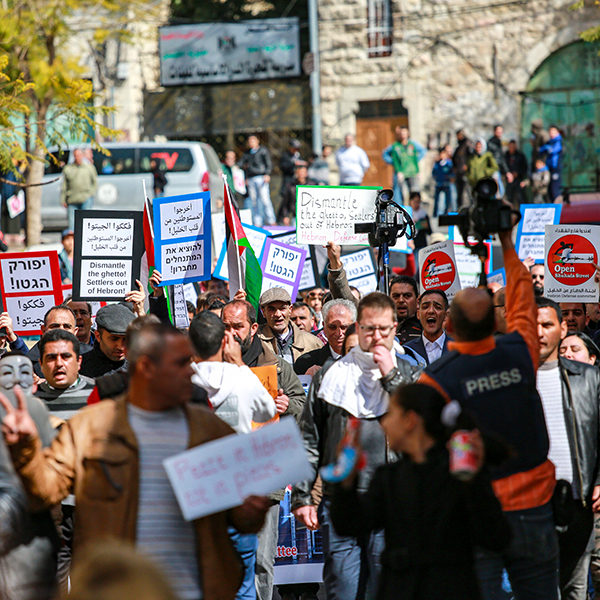 Many are the torments of the wicked, but
steadfast love surrounds those who trust in the LORD.
Be glad in the LORD and rejoice, O
righteous, and shout for joy, all you upright in heart. Psalm 32:10-11
*epixel: a snapshot-epistle to the churches related to and appearing  

with a text  from the upcoming Sunday's 
Revised Common 

Lectionary readings.