CPTnet
19 May 2016
COLOMBIA: Download #DOPA2016 Worship and Action Resource Packet
DOWNLOAD: Days of Prayer and Action Worship and Action Packet | May 22-23
M

ay 22-23, 2016 will mark the annual Days of Prayer and Action for Colombia (DOPA). This event is celebrated in communities and congregations across Colombia and the U.S. This year, there is real hope that a Peace Accord will be signed, ending  fifty-years of fighting between the government and the FARC guerillas. As "Plan Colombia" moves to "Peace Colombia" advocates in the U.S. must call for the U.S. to end militarized aid, and instead investment fully in Colombia's peace.
This year's DOPA theme, "Building Peace from the Ground Up" acknowledges the role grassroots peacebuilding has had in tilling the soil for the peace agreement, and the critical role it will play in nurturing a peace that will be sustained in Colombia. Across our two nations we will plant 'seeds of peace' together, committing ourselves to renewed work and policies needed for a just peace in Colombia to grow.
Download the Worship and Action Packet for stories, multimedia links, prayers, resources and ideas on how to participate with us.
For there shall be a sowing of peace; the vine shall yield its fruit, the ground shall give its produce, and the skies shall give their dew; and I will cause the remnant of this people to possess all these things. (Zechariah 8:11)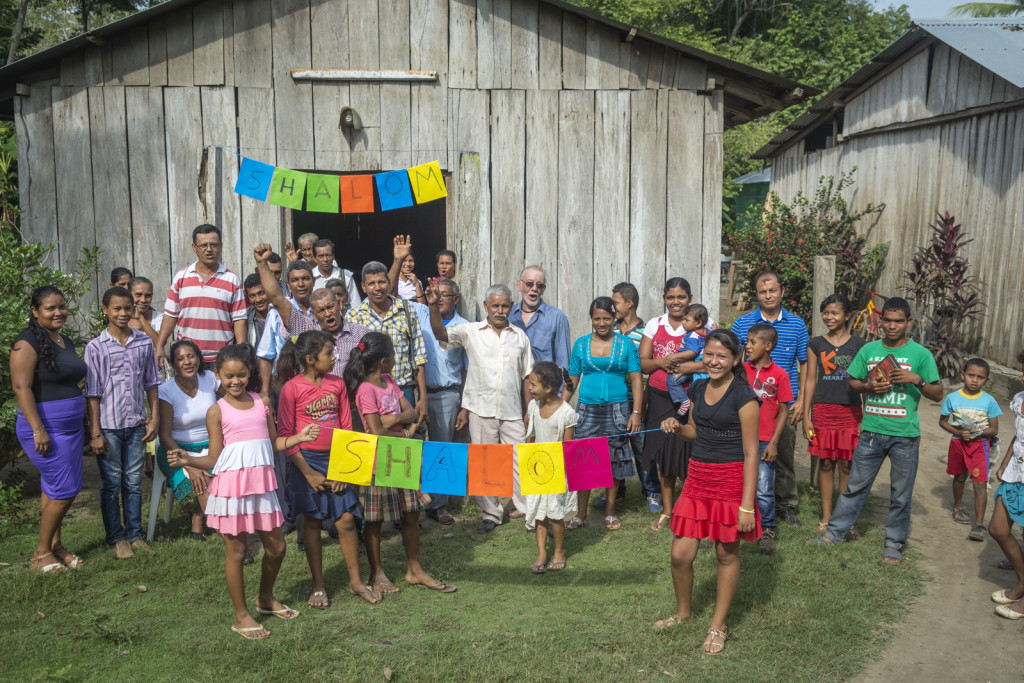 Days of Prayer and Action event at the Four Square Church in El Garzal, May 2015
[photo: Caldwell Manners]