Prayers for
Peacemakers, November 2, 2016 
Give thanks for the world-wide solidarity the thousands of
Indigenous Water Protectors in the Standing Rock encampments have aroused.  Pray for the healing of those brutalized
by law enforcement officers this past weekend.  Pray that volunteers for the CPT – Indigenous
Peoples Solidarity Team will become available to travel to Standing Rock, as
the oppression of state actors and Dakota Access Pipeline security personnel
becomes ever more violent.
*Epixel for Peacemakers  November 2, 2016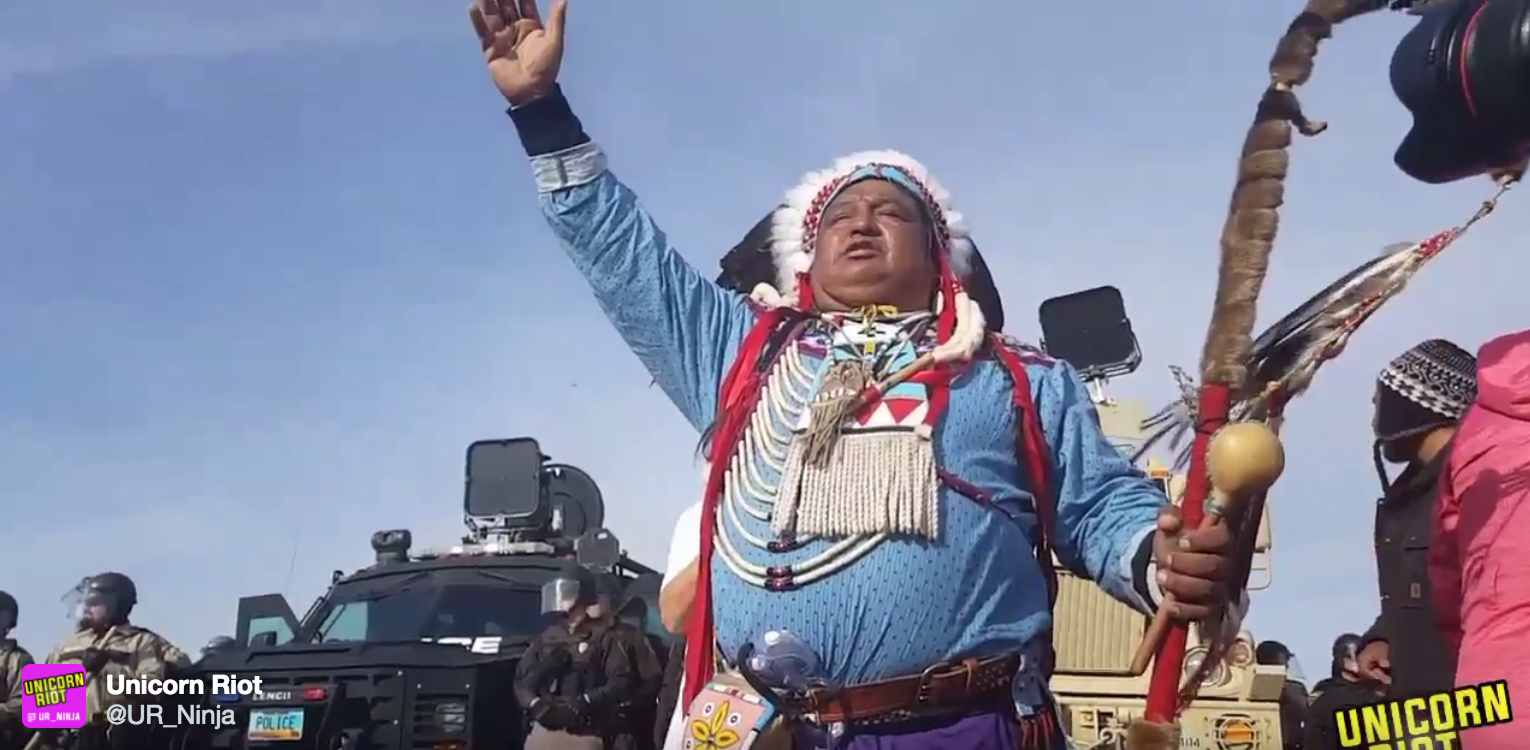 Photo by Unicorn Riot
Hear a just cause, O LORD; attend to my cry; give ear to my prayer from lips free of deceit.
From you let my vindication come; let your eyes see the right…

Guard me as the apple of the eye; hide me in the shadow of your wings,
from the wicked who despoil me, my deadly enemies who surround me. Psalms 17:1-2, 8-9
*epixel: a snapshot-epistle to the churches related to and appearing  

with a text from the upcoming Sunday's 
Revised Common 
Lectionary readings. Psalm 17:1-2, 8-9