A week of occupation in photos: March 07 – 13
Resistance and Resilience
Pictured here: 
Palestinian women's cooperative show their presence every day in the Old market. 
 (March 7, 2017)
Friday Prayers
Pictured here: 
Palestinians being blocked at the Israeli military checkpoint as they try to exercise their expression of faith.
(March 10, 2017)
The Sweet Shop 
Pictured here: Several generations working to create sweetness in the midst of the Israeli occupation. 
(March 8, 2017)
Indignity of a Search
Pictured here: Despite International Law granting Freedom of Movement, Israeli soldiers delayed this woman's passage by searching her bag. 
(March 8, 2017)
Homework Through the Checkpoint
Pictured here: On his way to the Israeli Checkpoint 209, this student proudly shows his homework to the CPT team. 
(March 10, 2017)
Celebrating Purim
Pictured here: As Jewish settlers joyfully celebrate Purim, Israeli military forces further restrict the Palestinians' right of  passage through the streets of Hebron. 
(March 12, 2017)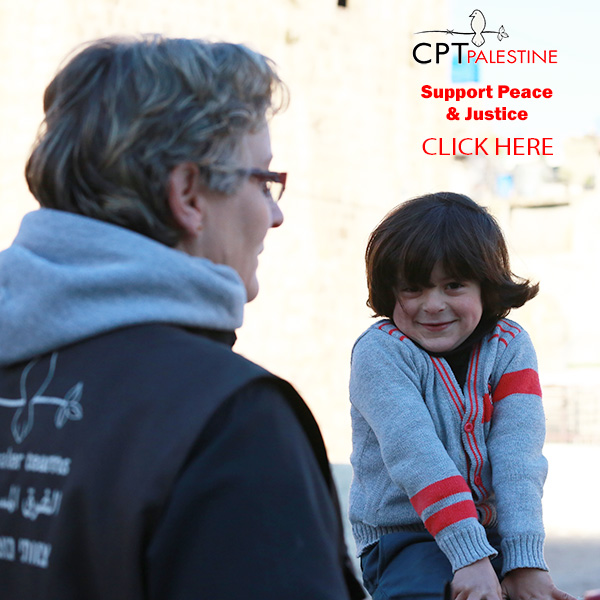 To support peace and justice contribute to Christian Peacemaker Teams.

 

Make a difference today! Click
here