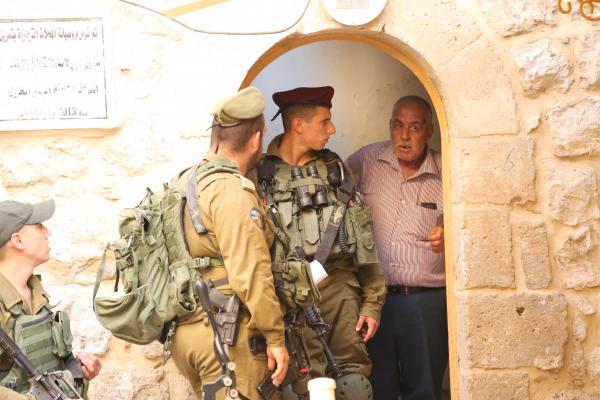 Soldiers standing doorway of Beit Kahil family home
Please pray for justice and peace in Al-Khalil/Hebron. Hold the Palestinian people before God for healing and comfort.  The Israeli military occupation is a form of psychological terror and the toll it takes on Palestinians is staggering.
Pray for members of the Atafra/Zahur family in Beit Kahil near Hebron who have suffered home raids with police dogs in the middle of the night, the arbitrary arrest of 14 family members, and threats of home demolition. Their children are experiencing nightmares and trauma-induced incontinence as a result of the home invasions. Israeli authorities are denying permits to other village residents that allow them to cross into Israel, causing financial hardship.