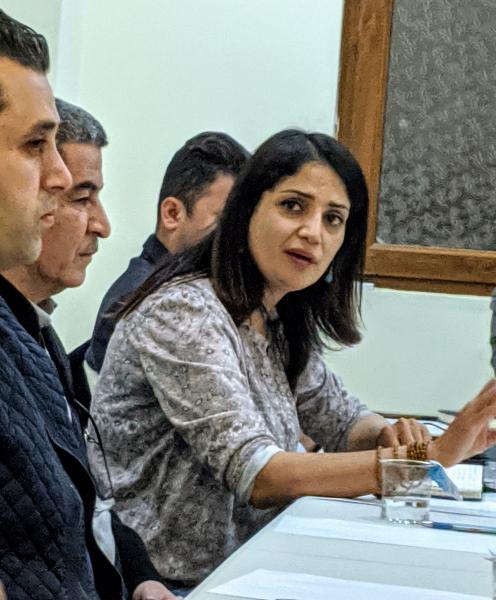 Niyaz Abdullah at the meeting of journalists in Suleimani on the 18 November 
to discuss how they can work together to protect their rights.
Please pray for all journalists receiving threats or punishment for reporting on what they see happening in their societies, including Niyaz Abdullah, a partner of Christian Peacemaker Teams in Iraqi Kurdistan.
This past month, nine journalists in Iraqi Kurdistan have been arrested by Kurdish Regional Government authorities for doing the investigative work their profession calls for. Two of these journalists are partners of CPT. One of them is Niyaz Abdullah, whom security forces arrested in late October, in what she believes to be a politically motivated case against her and her work. She will face trial for something she has not done. And she worries that security forces might arrest her again at any moment.
Please pray for the protection of Niyaz and other journalists. On 18 November they organized their first meeting to strategize on how to offer solidarity to each other and to reach out to the rest of society about their difficult situation.