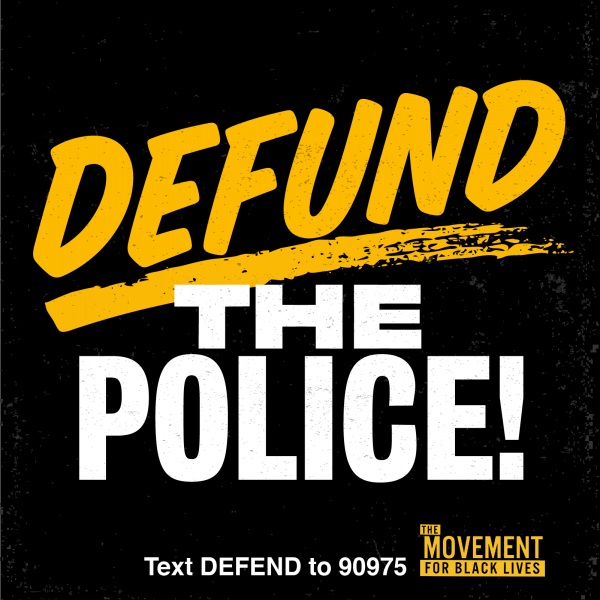 We at Christian Peacemaker Teams are enraged by the Minneapolis police officers' murder of George Floyd, less than a month after the shootings of Breonna Taylor and Ahmaud Arbery. We grieve as we witness the pandemic of police brutality take Black life in a time when Black citizens of the United States are four times more likely to die of COVID-19 than their white neighbors. These two causes of death are connected. Such terror would not be possible without layers of anti-Black racism and white supremacy.
The courage of protestors with raised fists inspires us. They challenge a system of violence that has placed little value on the lives of our Black siblings; we must join them to shut it down.
The United States increases its military budget every year while cutting funding on public health. Meanwhile, members of Black communities face a militarized police force that institutionally targets, profiles, incarcerates, and kills them.  They also face a substandard healthcare system that shortens their lives because implicit bias against them results in inadequate care. 
Support the movement to defund the police and shift resources to the building of healthy communities and a vibrant Black future.
All of us at Christian Peacemaker Teams are committed to hard conversations, self-reflection, and the often painful but liberating process of understanding our complicity in anti-Black racism. Our work is founded on the belief that oppression leads to violence, and that challenging oppressive systems is necessary to achieving peace.
We invite all white people and non-Black people of color, to join us and support the leadership of Black movements for liberation and to take the time to work on dismantling racism within yourselves, your families, and communities. This work is essential for our collective liberation.
Join us in supporting the demands of the Movement for Black Lives and
demand your local officials pledge to do the following:
Vote no on all increases on police budgets.
Vote yes on decreasing police spending and budgets.
Vote yes on increasing spending on healthcare, education, and community programs that keep us safe.
Here are some things you can do:
Sign this petition to Defund the Police
Donate to support the Movement for Black Lives
If you go out to protest, stay safe. Preparedness is key.
And if you need music to support you, listen to the Collective Grief & Healing: Nap Ministry playlist.
Wear your mask, stay safe, and make your voice heard.
You are the power!
The Christian Peacemaker Team Family