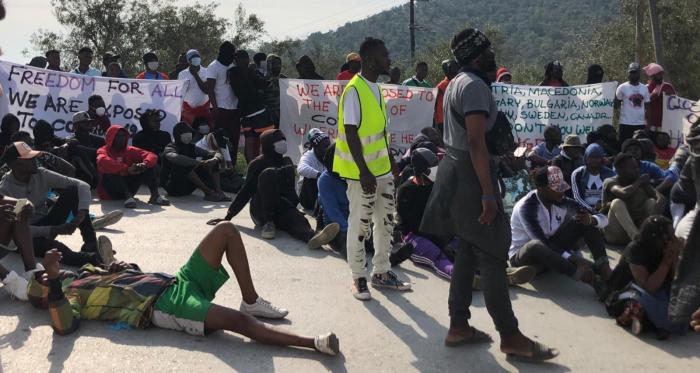 Pray for safe shelter for those that have nothing. Pray for equality and common struggles.
Over the last months, Covid-19 has changed the lives of all of us. But it didn't effect us all in the same way. Migrants on Lesvos face the brutal policies that come first for those who are most vulnerable.
Since the lockdown started, dozens of new arrivals to the island have been left alone and isolated on the shoreline for weeks, without shelter or proper medical care.
When they were finally able to move to Moria camp they faced inhumane living conditions, with very few sources of water and the threat that the virus would reach them. They tried to create their own masks to protect themselves and remained completely isolated from the rest of society.
At the same time, the few migrants that had a house were forced to leave without any safe alternatives for shelter afterwards. Migrants that traveled to Athens are currently living in parks and public spaces, having to confront again the ugly face of state racism.
In this Covid era, there will be a lot of people who lose their means to survive, not only migrants but locals as well. Let's pray to have the courage and the dignity to leave no one behind.