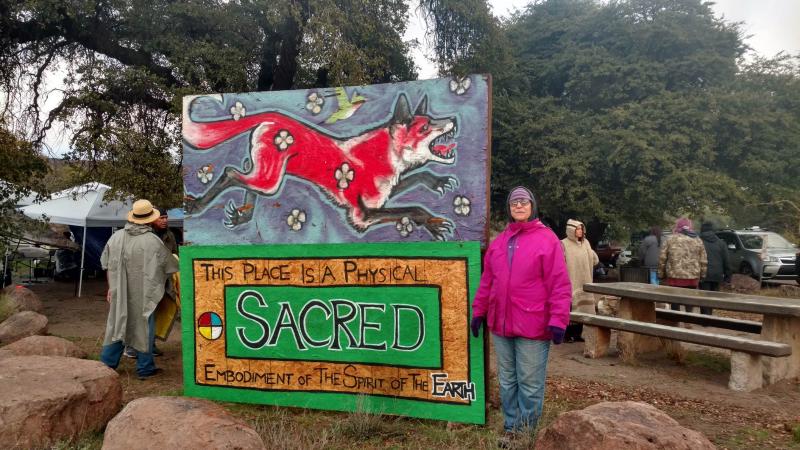 Carol Rose, CPT reservist at Chich'il Bildagoteel/Oak Flat February 2020
Pray with the San Carlos Apache:
For protection of Chich'il Bildagoteel, the sacred land also known as Oak Flat, which is claimed by the United States in Arizona,
For repentance of Resolution Copper, the corporation threatening sacred sites with what would be the largest copper mine in Turtle Island,
For safety and blessing on the Apache and allies who resist the destruction.
For passage of the Save Oak Flat Act in the US congress (follow this link to sign the petition) and
For the courage to connect deeply with the struggles of indigenous people where you live.
For more information on San Carlos Apache and to join the movement, visit Apache Stronghold.