CPTnet
19 July 2011
AT-TUWANI: Three settlers of Havat Ma'on attack
internationals in Meshakha Valley, South Hebron Hills
 On 18 July 2011
around 6:35 p.m. three settlers attacked two members of Operation Dove and one
member of the Christian Peacemaker Teams (CPT) with clubs and stones in the
Meshakha valley outside of At-Tuwani in the
South Hebron Hills.
The settlers came out of the Havat Ma'on outpost, covering their faces with
scarves and then ran with clubs toward two Palestinian shepherds who were
grazing their sheep in a valley nearby. 
 The masked settlers could not catch
the shepherds who, alerted to the approaching danger, left the vicinity.  The attackers then turned and ran toward
the internationals, who had entered the valley to intervene and document the
attack.  The settlers then made
threats and attempted to strike the internationals as they filmed the settlers'
actions.  When the internationals
retreated, the settlers begin throwing stones, narrowly missing their targets.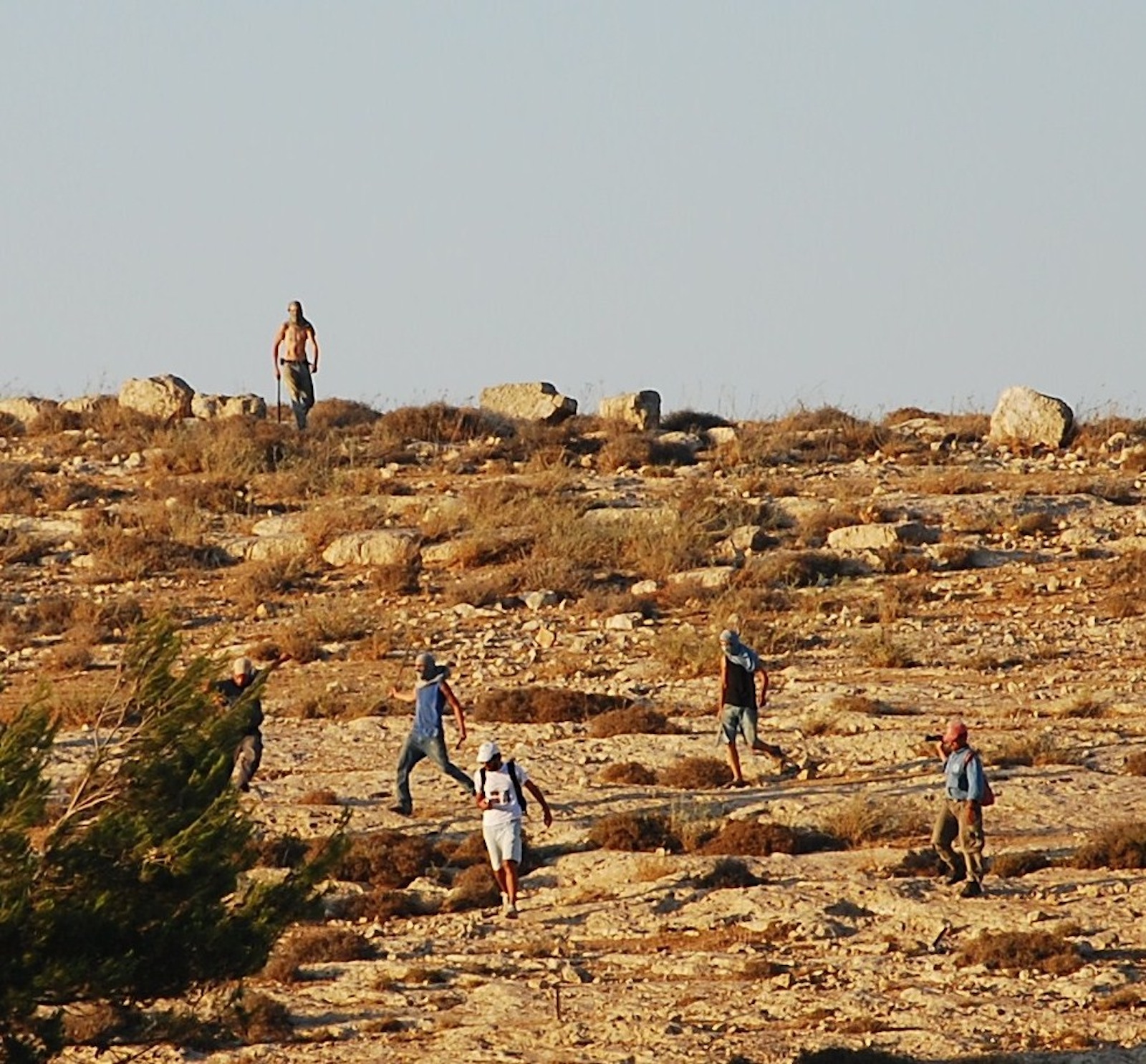 No Palestinians or internationals were injured in the
incident. 
 This incident follows a similar attack of 13 July 2011 where three
settler youth attacked Palestinian shepherds.   Five attacks by
settlers from the outpost of Havat Ma'on against internationals and
Palestinians have occurred within the last 30 days.
 Operation Dove and Christian Peacemaker Teams have
maintained an international presence in At-Tuwani and South Hebron Hills since
2004.
Additional photos of the incident are available here. (The
unmasked men in the photos are the internationals)
Video of the incident: