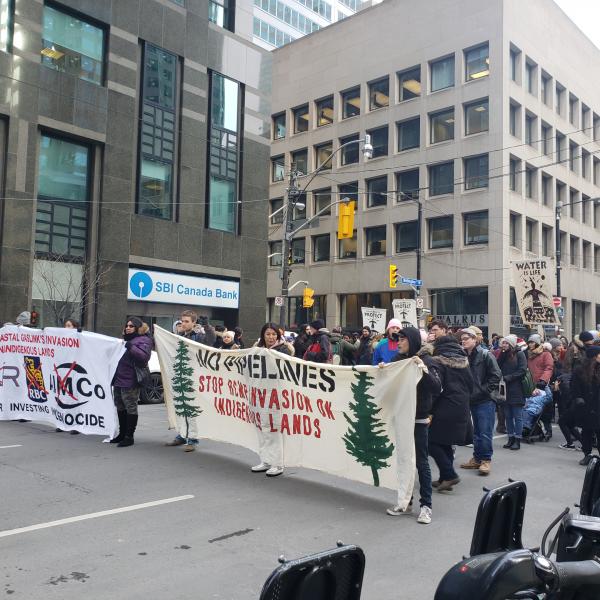 Solidarity march in Toronto with Wet'suwet'en
Please pray for a restorative response on the part of the Royal Canadian Mounted Police (RCMP), Coastal Gaslink, the British Columbian and the Canadian Federal government to the eviction of Coastal Gaslink by the Wet'suwet'en hereditary chiefs, who expelled Coastal Gaslink from their territory in north-central British Columbia. Pray for a just peace to arise from the standoff.
Tensions are rising. Last year, the RCMP raided a Wet'suwet'en encampment of Indigenous people who were trying to protect their lands and waters from unwanted resource development.
British Columbia passed legislation saying it would abide by the United Nations Declaration on the Rights of Indigenous Peoples this past November (Bill 41). The U.N. Committee on the Elimination of Racial Discrimination recently called on Canada to "immediately halt construction of the Coastal GasLink pipeline in the traditional and unceded lands and territories of the Wet'suwet'en people, until they grant their free, prior and informed consent" (December 13, 2019).