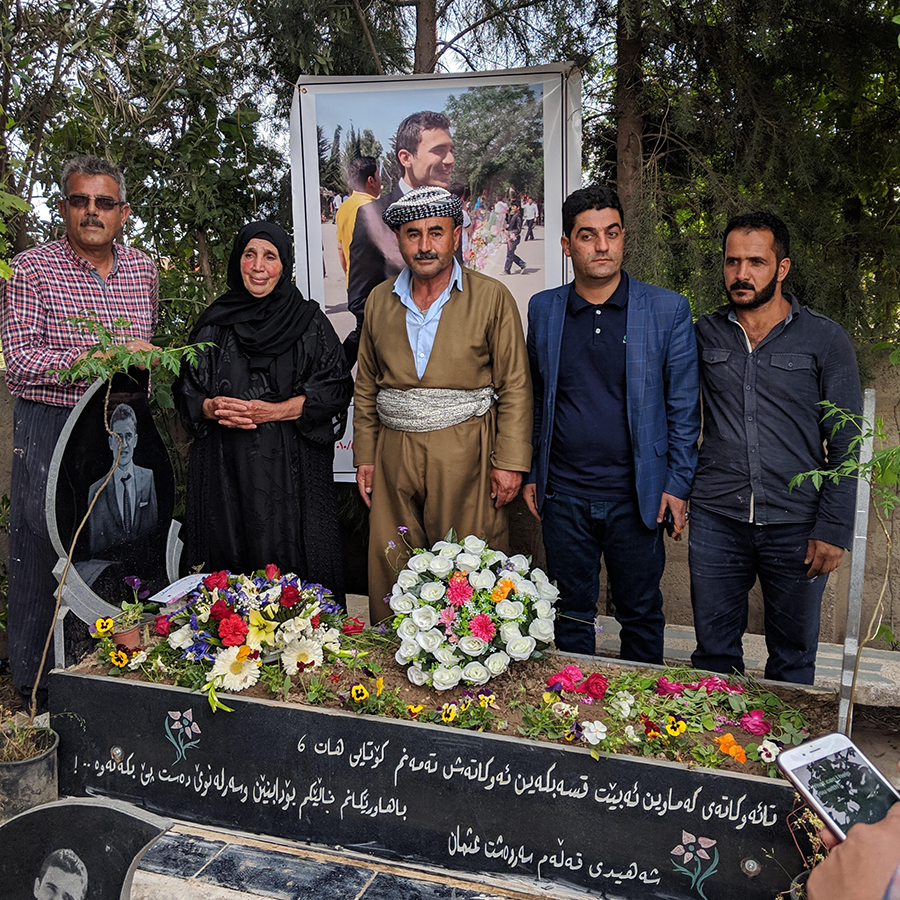 The CPT Iraqi Kurdistan team remembers Sardasht Osman, a 23- year-old Kurdish independent journalist and university student who was abducted on 4 May and killed on 5 May 2010. Please join us in offering prayers of care and comfort for his family still grieving the death of their beloved son and brother. We also pray for all journalists in Iraqi Kurdistan and around the world who face persecution for exposing injustice, corruption, and oppression.
Every 5 May, Saradasht Osman's family gathers at his gravesite near their home village in Iraqi Kurdistan to remember his courageous life dedicated to exposing political corruption and oppression as an independent journalist. They invite other family, friends, and journalists to join them in honoring their son and brother.
Knowing that the authorities have never charged or held anyone accountable for Sardasht Osman's brutal torture and murder—even though it is widely considered to have been a political killing—compounds their grief. Human rights, the rule of law, democratic principles, and freedom of the press are violated with this grave injustice.
This year, due to the coronavirus pandemic, family, friends, and journalists could not gather to honor Sardasht Osman on the tenth anniversary of his tragic death.
The CPT Iraqi Kurdistan team joined the family to remember Sardasht Osman a year ago on 5 May 2019, as they have on some of the previous 5 May memorials. This year the team again expresses support and solidarity to the family, saying, "You are not alone. We remember the life and courage of Sardasht Osman."