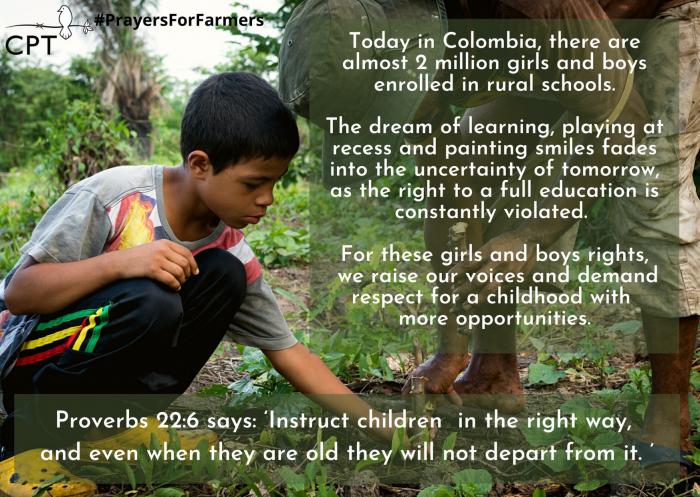 For the rights of girls and boys in rural Colombia we raise our voices and demand consideration for childhoods with more opportunities.
Join this global prayer for our children.
Today in Colombia, there are almost 2 million girls and boys enrolled in rural schools. The dream of learning, playing at recess and painting smiles fades into the uncertainty of tomorrow, as the right to a full education is constantly violated.
The rural regions that we accompany are not foreign to this reality. Some do not have electricity, Internet access or technological tools such as computers to receive online classes.
If education in rural areas was already quite precarious, the pandemic has exacerbated this reality.